Having been sentenced to 15 months in jail for his role as an accessory to his brother's murder of the Leeton school teacher on Wednesday, a forensic psychology report claiming that the identical twin brother of Stephanie Scott's murderer has tried to take his own life and self-harmed on multiple occasions has been released.
According to the Sydney Morning Herald, the report by Dr Katie Seilder also suggests that prior to his arrest, 26-year-old Marcus Stanford also has a long history of drug and alcohol abuse, smoking marijuana as often as eight times a day.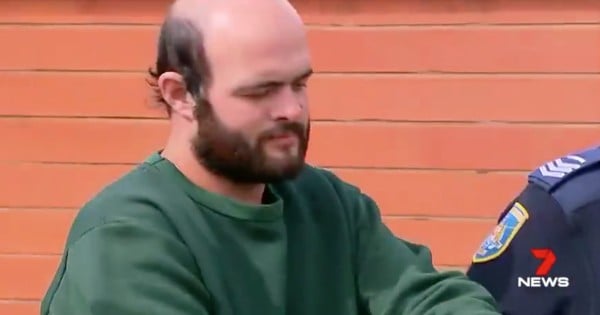 Marcus Stanford. Source: Channel 7 News. 
Having been arrested and held in jail for his involvement since last year, the 15-month sentence means that Marcus Stanford will be released within the next fortnight, news that sent the Leeton community into outrage.
Launching a Change.org petition addressed to the NSW Department of Public Prosecutions following the sentence, Mark Norvall writes, "Steph was my daughter's teacher and friend - the memories of the desperate search for her are etched in my mind," continuing, "It's a horrendous blow to us all that this man who helped Stephanie's killer cover up her murder has only been sentenced to 15 months in prison."
Stephanie Scott with her fiancee. Source: Facebook.