Introducing our new series The Payday Edit, where we round up the best items to score at the beginning of the month (post #paydaybaby.) For March, it's all about light layers, statement accessories and fresh finds for the home.
So the bad news is, we've officially said goodbye to summer. Wah.
But the upside of shifting into Autumn is there's a whole new season of style to play with. And from what we're seeing in the shops, the outlook is CUTE.
When it comes to your wardrobe, though it might still be hot outside, it's the right time to start snapping up those transitional pieces that will bridge the gap between now and the chillier months. Think light layers and pieces with a more tonal Autumnal vibe.
As for your home, you can start bringing in items that add a sense of cosiness to your space. Textured, touchable finds in wool and linen are a great way to do that. And thanks to the likes of Kmart and Target, it's more easy and affordable than ever to switch up your interiors. Not that we needed an excuse to go to Kmart.
Here are the 10 items under $50 that we're spending our paycheck on in March.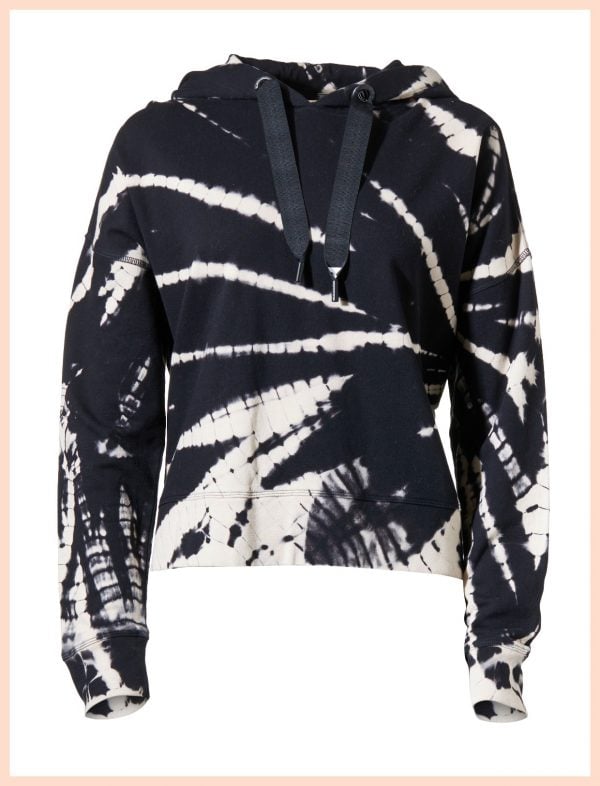 Did we just get excited about exercise? Good looking activewear will do that - but this comfy tie-dye hoodie is just as great for lazy days as it is for coastal walks and yoga.