Iconic French chef and My Kitchen Rules judge Manu Feidel is heating up our screens in a very different way.
In an effort to beef up and slim down, Feidel has begun an intense regime of daily gym sessions and strict dieting. It's taken him over three months of daily trips to the gym but the finicky Frenchman says he's never felt better.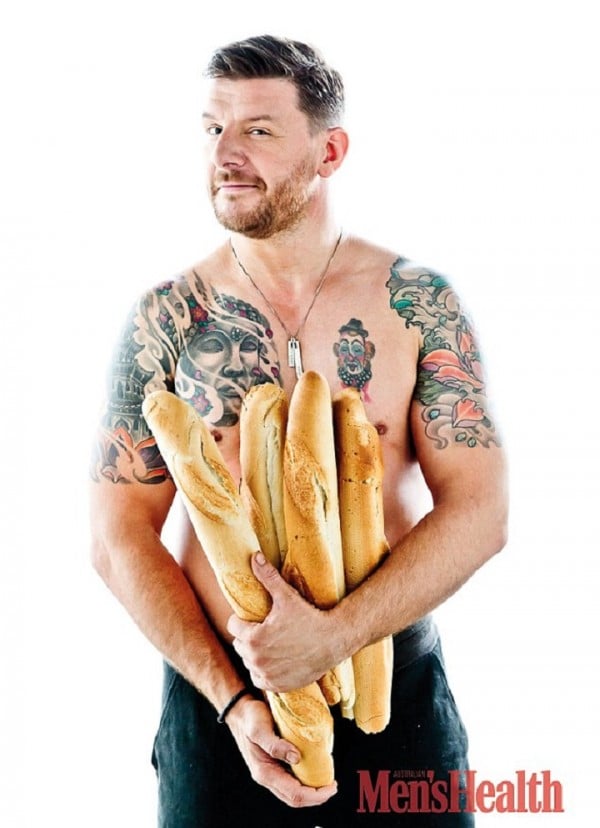 The inspiration driving this new kick is Feidel's efforts to be crowned the Celebrity Men's Health man for 2016. But as he told Sunrise his true motivations are his children.
Determined, proud and powerful, Feidel unveiled his new tattoo-filled bod in a short pop-filled clip.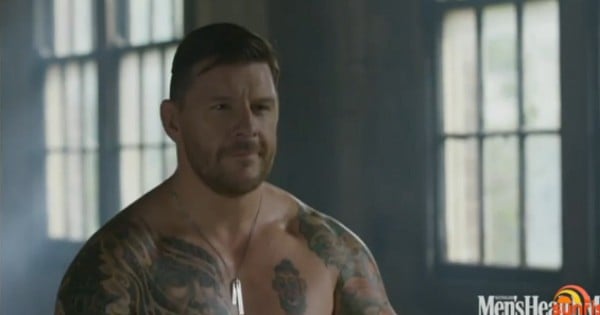 And although he barely breaks a sweat as he lifts medicine balls and cricket bats, he says the journey has not at all been an easy one.
"It's tough. At first I didn't enjoy it at all. I never understood why people enjoyed pushing weights but when you see your body change it's very satisfying," Feidel said.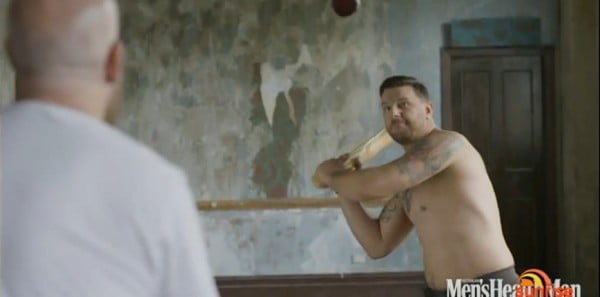 "I'm at the gym every day and I've had to cut right down on bread, pasta, noodles and carbs."
Feidel will be touring with a live onstage kitchen show, An Evening with Manu, in theatres across Australia from May.