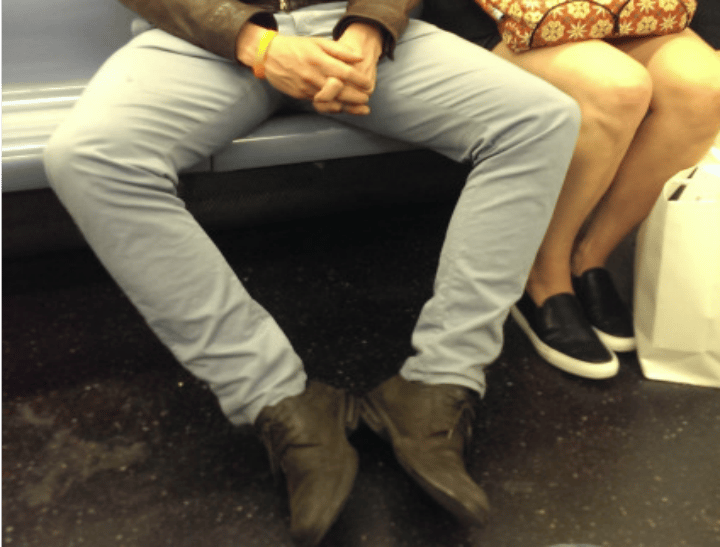 It's time to get tough on manspreading.
Two men were recently arrested in New York for sitting with their legs too far apart.
The men were reportedly committing the offence of "manspreading" – the irritating action where men become the most selfish humans of all time and sit on public transport with their legs spread wide apart.
Kind of like this.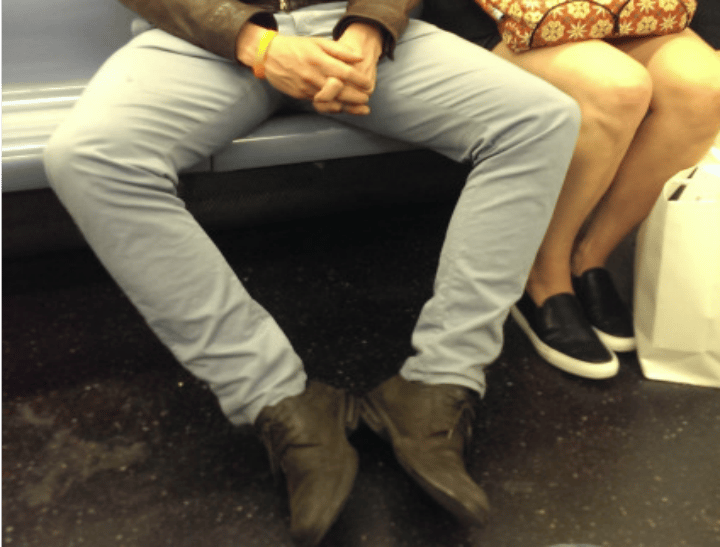 The two men in New York were arrested for 'inconveniencing other commuters'.
A few days later, the pair appeared before a court – presumably with their legs clenched together.
The judge found their crimes were not sufficient enough to pursue a charge — and indeed, found the police were more likely being racist — as both men were Latino.