There's nothing like thinking you're about to die to learn some hard truths about yourself.
In those moments, you understand the people and experiences (never things) that are most important to you. You might even start bargaining – "if I get out of this alive, I promise to…"
For London lawyer Chris Jeanes, his moment of reckoning came on the Air Asia flight QZ535 travelling from Perth to Bali on October 15.
Except it didn't get to Bali. Twenty minutes after take-off, the plane suddenly plummeted 20,000 feet. Oxygen masks fell from the ceiling and the pilots were forced to make an emergency landing.
Should I propose to my boyfriend? Post continues below.

With his stomach floating somewhere around his ears, Jeanes turned to his girlfriend, Perth woman Casey Kinchella, and asked her to marry him.
"Luckily she said, 'yes'," he told NBC News. "We both reconfirmed with each other when we were on the ground."
Jeanes said he was planning on proposing in Bali, but instead pulled his oxygen mask off and asked Kinchella mid-air.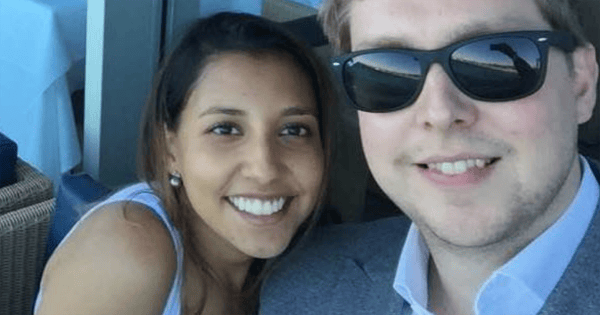 After the ordeal, passengers accused Air Asia flight attendants of adding to the panic as opposed to providing reassurance.
"They were sprinting down the aisles shouting 'emergency, brace, crash positions'," Jeanes said.
According to tracking website FlightRadar, as reported by NBC News, the plane descended 23,800 feet in only nine minutes.
A statement from the airline commended the skill of the pilots in "ensuring the safety of passengers" and blamed the incident on a "technical issue".