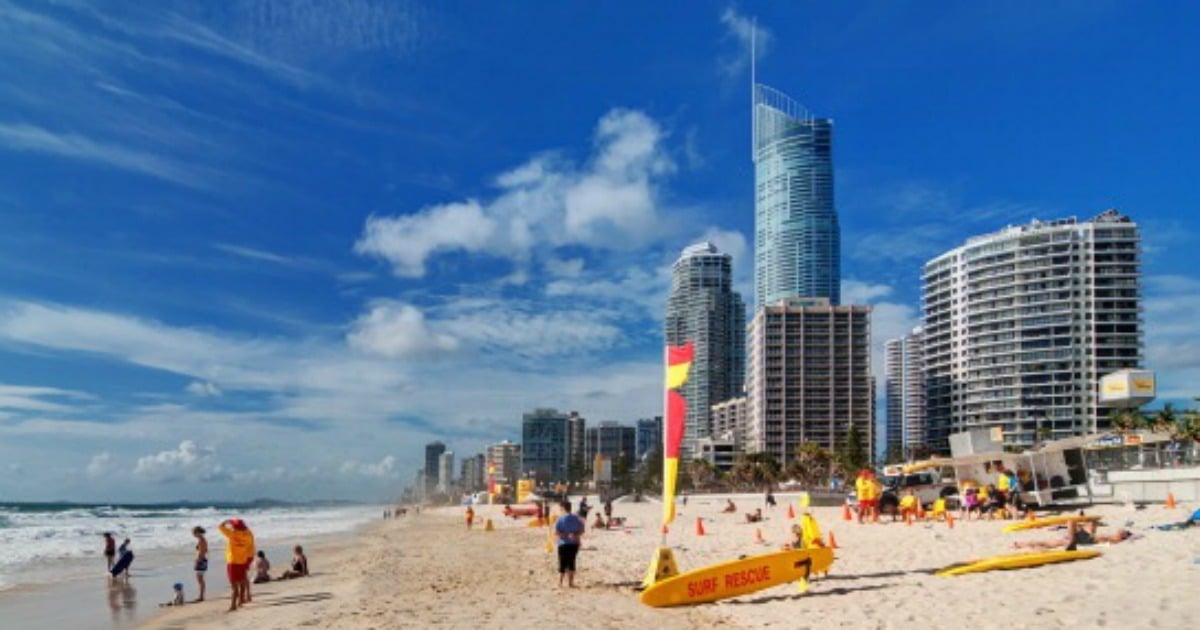 A man, believed to be in his 20s, has died after falling from the Q1 building in Surfer's Paradise.
At 77 stories high, the skyscraper and residential tower is the tallest in the area and dominates the waterfront skyline.
It is not known what floor the man fell from, but the glass awning at the front of the building has been shattered.
Police were called to the scene at around 2pm today and have established a crime scene.
They are investigating whether the tragedy was the result of an accident or was intentional.
At this stage, it appears that no one else was injured.