Passengers travelling on a United Airlines flight from Chicago to Louisville, Kentucky, looked on in horror as a man was dragged from his seat when the flight was overbooked.
The man – which some passengers posting on social media reported was a doctor – was forcibly removed from his seat by police, with video showing he suffered an injury to his mouth.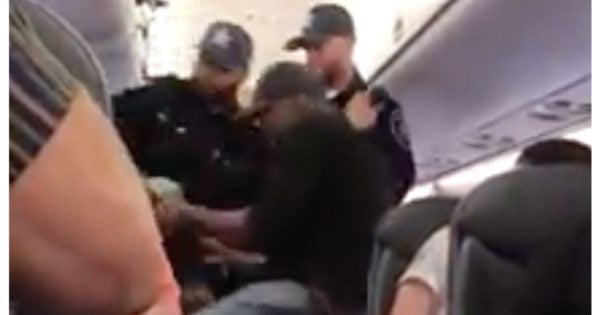 "This is wrong. Oh my God, look at what you did to him," one passenger can be heard screaming in video posted online of the incident.
United Airlines confirmed to WHAS11 that the flight was overbooked, and after no volunteers offered to give up their seats, passengers were randomly selected to be removed from the flight.
When the man was told he had been selected to be removed from the plane, he refused, explaining he had to get home to see patients at a hospital the next morning.
"When we didn't get the number of volunteers we needed then we had to follow Department of Transportation procedures and ask that customers, four of them, exit the aircraft," United spokesman Charlie Hobart told PEOPLE when asked about the incident.
"One customer refused to do that after we had explained the situation and apologised and let that customer know what we were gonna do on his behalf to get that customer to where he needed to be.