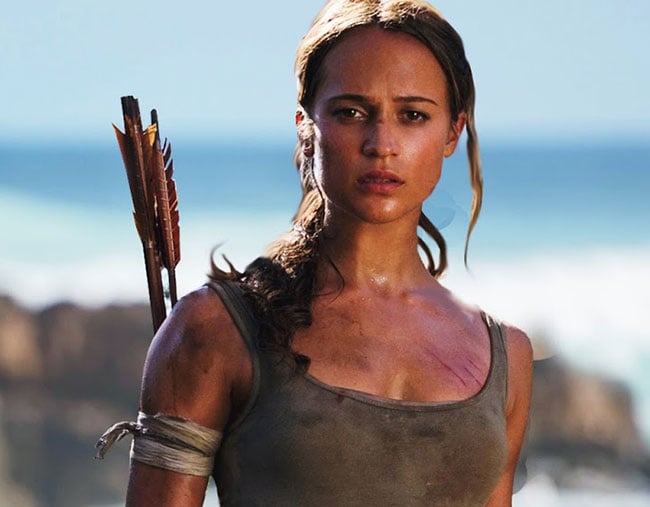 We don't mean to alarm you, but there is something seriously wrong with Lara Croft's breasts.
That is, if you ask Twitter user TJ Kirk.
Upon hearing that the video game franchised turned movie franchise was being rebooted in 2018, TJ was NOT a very happy camper.
Watch the trailer for 2018's Tomb Raider re-boot:
Not because he didn't think 29-year-old Alicia Vikander had the acting chops to handle the role last tackled by Angelina Jolie (she has, after all, won an Oscar). Not because he was confused as to why exactly every good movie needs to be remade instead of studios investing in new, independent and exciting projects.
No, TJ's problem was this: Alicia Vikander's breasts are just not… large enough… for her to possibly play a realistic Lara Croft.
So, he shared his thoughts on Twitter, also known as 'that place on the internet where men decide they are allowed to share every possible thought that enters their mind'.
Do I have to be the asshole who says her tits are too small for me to see her as Lara Croft? Do I have to be that guy? Do I have to be the one who fucking says it?

I guess I do. Sorry. pic.twitter.com/5CsXwYFjBb

— Amazing Atheist Guy (@amazingatheist) March 10, 2018