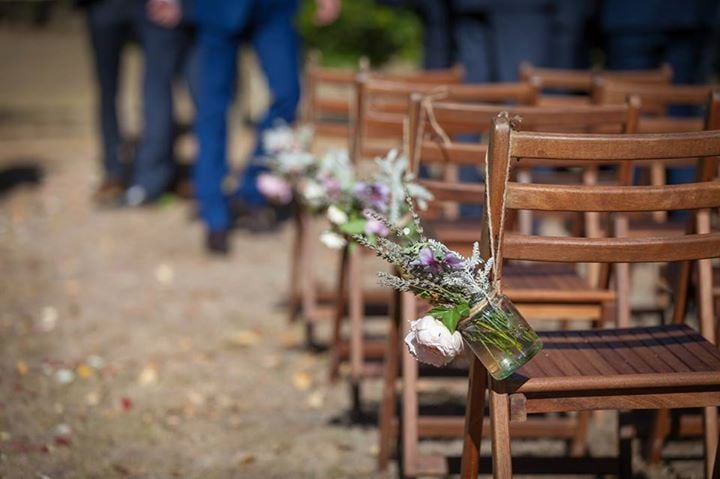 Welcome to Open Post, a space for the Mamamia community to share what's happening in their lives. This week, we're celebrating the wedding of one of our own: Senior Current Affairs Editor, Grace Jennings-Edquist.
Welcome back, friends! If you're new to our Wednesday Open Post, it's our weekly space dedicated to celebrating, bemoaning and generally chatting about whatever's been happening. Every Week, one of the MM team shares (or occasionally, overshares) what's been happening in their world — and readers are encouraged to jump in with their own grievances and thoughts.
This week it's my turn to kick things off, because I just got married to my partner Ben on a lavender farm in my home state of Victoria.
Some of the MM team travelled from Sydney to attend — with smartphones at the ready, of course — so I now have rather a lot of photos to share.
Here we go: