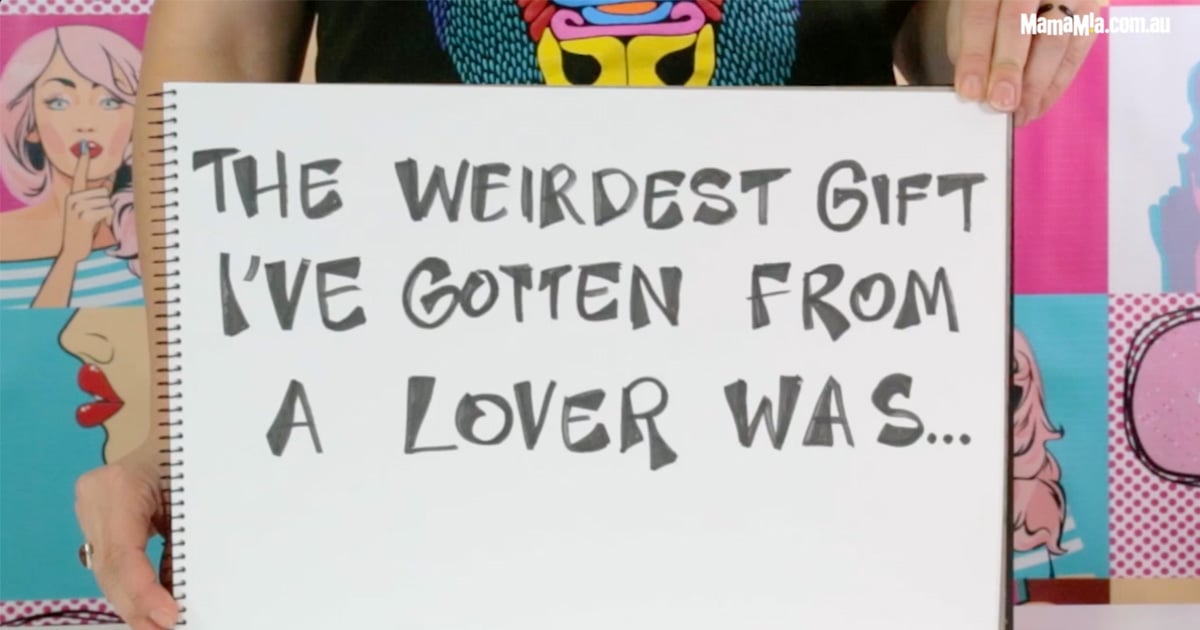 The perfect gift was absolutely going to occur to you in time. You were going to recall that silly thing he mentioned wanting and buy it with time to spare. He'd carefully unwrap it, smile adorably and say, "I can't believe you remembered!" 
But now it's his birthday. You're meeting him in two hours. And you've got nothing.
Panic-gifting. It's a thing. It's happened to you:
You Google, "Good gift for boyfriend" but shipment on all perfect gifts takes much longer than two hours, which is obviously absurd. Where are the Amazon drones when you need them? Your start scanning your living room for inspiration. A pot plant? A wooden frog? A frying pan? Your house mate's boxing gloves? 
What's the weirdest gift you've ever received?

Thank you - just by clicking on this and other content on Mamamia, you are helping to fund education for some of the world's most disadvantaged girls.
Together with our commercial clients and charity partner Room to Read, Mamamia's goal is to be funding 1,000 girls in school each and every day, by June 2020.
Learn more here about our ongoing mission to make the world a better place for women and girls.