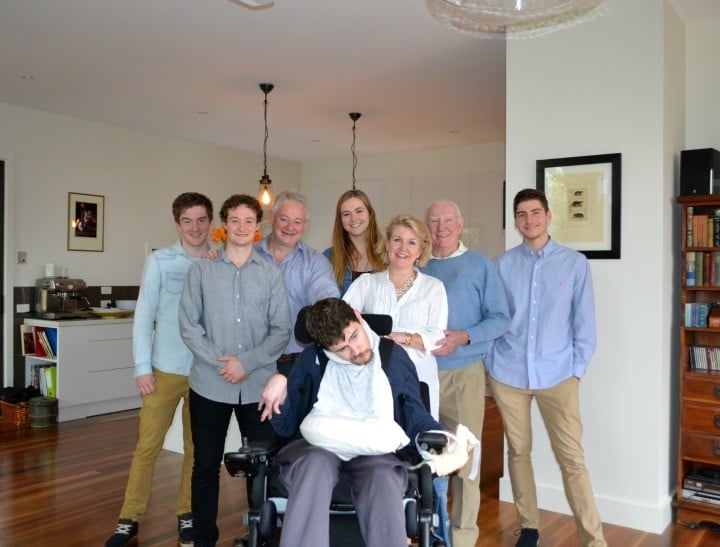 "Imagine a 20-year-old in aged-care, the youngest there by 50 or 60 years. No peers, and no age-specific treatment…. The music playing over the loudspeakers isn't Coldplay, it's Hoagy Carmichael…"
What did you do for your 20th birthday? Did you have a brunch with your family? Did you have dinner with friends? Maybe you went out for a drink, and a dance. After all, everyone keeps telling you, 'you're in the prime of your life.'
James Macready-Bryan was in the prime of his.
In 2006, on James' 20th birthday, he and a friend were out in Melbourne's CBD. It was supposed to be a night of celebration for a promising, young arts-law student. After a casual comment escalated into an attack, James suffered a catastrophic brain injury, leaving him permanently disabled. The incident took away his ability to speak, walk, eat and see. Because James' injury was not a result of a motor vehicle or workplace accident, he had no automatic right to financial aid. Faced with the devastating reality of James' need for ongoing care, his friends and family established the James Macready-Bryan Foundation (JMBF).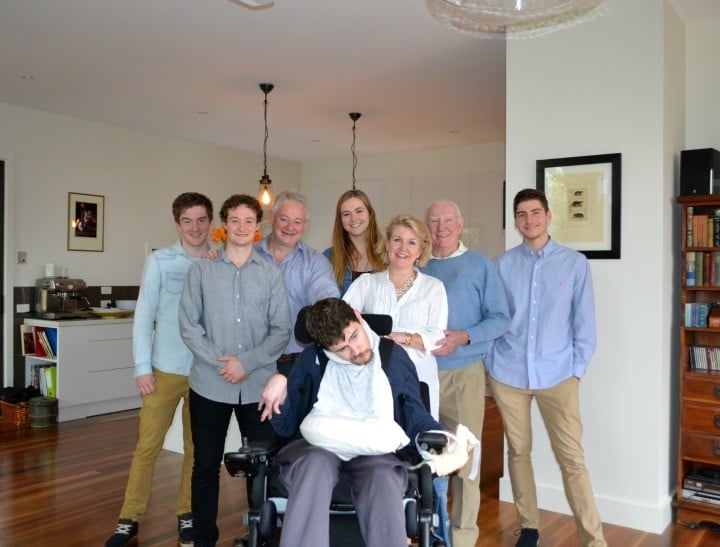 "The focus was on getting more age appropriate care facilities," Sharon Kent, JMBF's Communications Manager, explains. JMBF was involved in the funding, planning and development of a high-care facility, catering specifically to young people. The foundation also accepts applications for financial assistance, for rehabilitation and home modifications. "It's particularly good to be able to do that if it means the difference between them being able to stay at home or having to go into a nursing home."
Imagine a 20-year-old in aged-care, the youngest there by 50 or 60 years. No peers, and no age-specific treatment. If, like James, they are unable to engage with those around them due to their disability, they are even further isolated. The music playing over the loudspeakers isn't Coldplay, it's Hoagy Carmichael.
It is a distressing thought, but as aged-care placement consultant Karen Orrin knows, it happens far too often. "In an ideal world, they wouldn't be in an aged-care facility…It's very difficult. Because… a lot of them really need a lot of care." Orrin believes aged-care can be detrimental to the treatment of young people. "The whole environment is geared towards old people. So, even for someone who's got a really bad brain injury…I think over time… It would have a negative affect."
In her 35 years as a nurse, Orrin witnessed first-hand the toll it takes on families. "They're there an awful lot," she says. "Because they want to be there. It's tragic. It's dreadfully upsetting for a family to deal with the reality, that's where their family member is going to be… for however long they live."