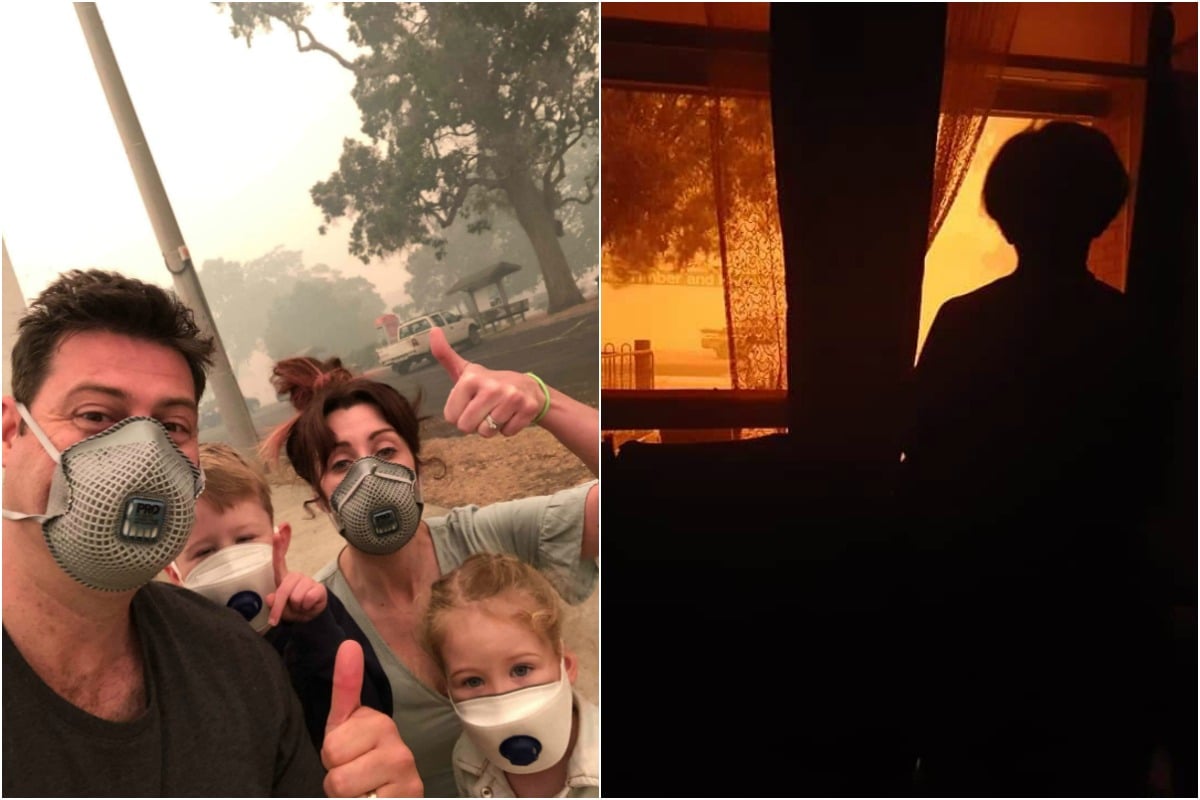 "The kids woke up screaming many times last night, and I am wandering around not knowing where to start. How do I get back to 'normal'?
"I've had a good cry, and I just feel so guilty that we get to come home, and others have lost their whole homes."
**
Teena Hartrup and her young family arrived in Mallacoota in Victoria's Gippsland late on December 29th for a long awaited holiday.
Teena's husband Kane is originally from the beautiful coastal region and was keen to show two-year-old Lexie and four-year-old Cole where he grew up.
"We were all very excited. We'd booked a year ago for the summer," Teena told Mamamia.
Sidenote: Here's Celeste Barber's mother-in-law on the devastating bushfires. Post continues after video.
They were staying in a little unit behind the main strip of shops in town, and as soon as they arrived and settled into their accomodation they started hearing whispers about possible fires. But they were only whispers, and the Hartrups decided they were okay.
The next morning it was scorching hot, and the family settled in for a day at the beach. Teena's cousin was also in town camping, and decided to head to the town meeting that'd been called – just to check.
It all changed in that meeting. Mere hours later they'd find themselves huddled among thousands, hiding under wet blankets near the ocean as fire and embers bared down on them.