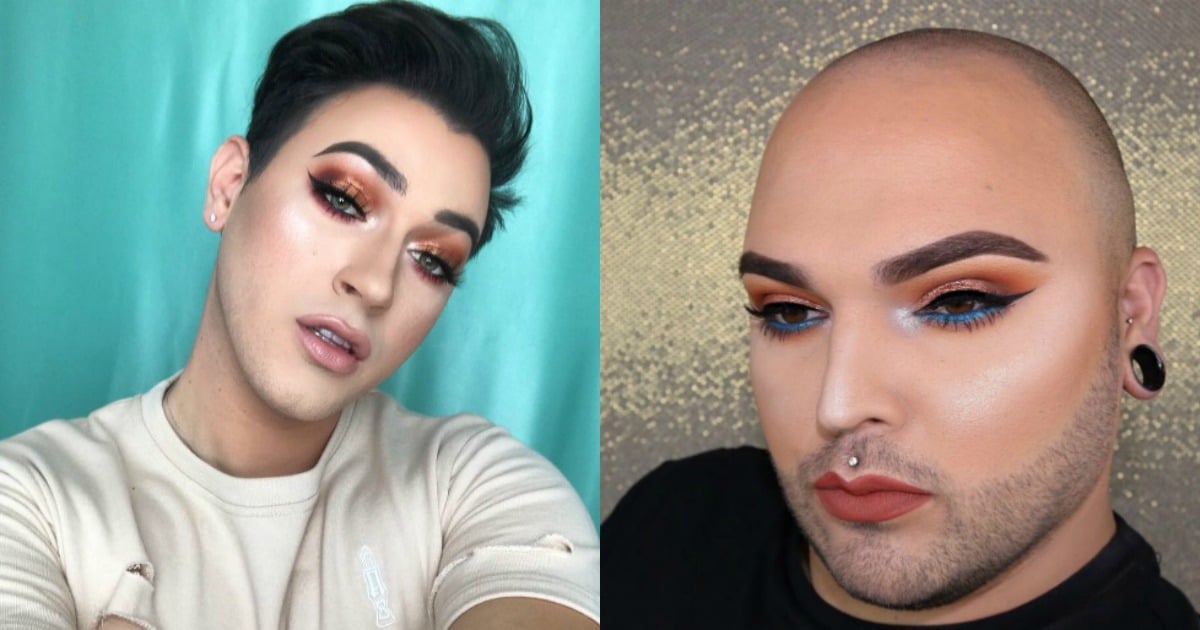 When you hear the phrase 'makeup lover' chances are you immediately envision a female.
But at a time when makeup and beauty has never been so accessible, it's not just women who are dominating the industry.
The past few years has seen a significant increase in the number of male beauty vloggers and Instagram gurus taking the makeup world by storm.
Watch: An easy Halloween makeup tutorial to try. Post continues after video.
'Skelotim' does makeup looks inspired by his favourite snacks and has 147 thousand Instagram followers, US makeup artist Patrick Starr has 2.6 million Instagram followers and Manny Gutierrez aka MannyMUA just reached the 2.7 million mark.
They're not just talking about makeup, they're using and demonstrating the products on themselves with incredible results. And yes, their contouring game is probably 10 times stronger than you or I.
It seems businesses are finally catching on too.
Covergirl announced a few weeks ago that James Charles, a 17 year old from New York would be the new face of the brand
Charles has almost 788,000 Instagram followers following his mini tutorials and makeup posts. It's a 'bold' and brilliant move that demonstrates a love of cosmetics has nothing to do with gender – it's a creative outlet that anyone and everyone can enjoy.
The male makeup artists or 'beauty boys' aren't just teaching their followers how to contour or do winged liner – they're also helping to create safe and supportive communities and forums to talk about gender and sexual identity.
From highlighting you could probably see from space, to flawless 'natural' makeup you'd barely even notice, here are seven local and international makeup artists killing it… who just happen to be male.
1. Manny MUA
With over 1.8 million YouTube subscribers, Manny Gutierrez aka MannyMUA has built a loyal support base dubbed 'Mannyacs'. A former Mormon, he's just released his own palette with indie makeup brand Makeup Geek.
2. Michael Finch.
The 20 year old from Victoria has over 200,000 followers on Instagram.
3. Patrick Starr.
The 26 year old was born in Florida and now has close to two million YouTube subscribers who love his wide-ranging tutorials.
4. Jeffree Star.
Former Myspace personality Jeffree Star has over 3.6 million Instagram followers and his own successful makeup brand.
5. Wayne Goss.
With almost three million YouTube followers, British self-taught makeup artist Goss was one of the early male beauty influencers online.
6. Skeletim.
The makeup lover's penchant for snack-inspired looks has earned him hundreds of thousands of followers.
7. The Beauty Boy.
24 year old Jake Jamie, AKA The Beauty Boy, is well-known for his honest beauty reviews and 'natural' looking makeup.
The products makeup artists swear by…