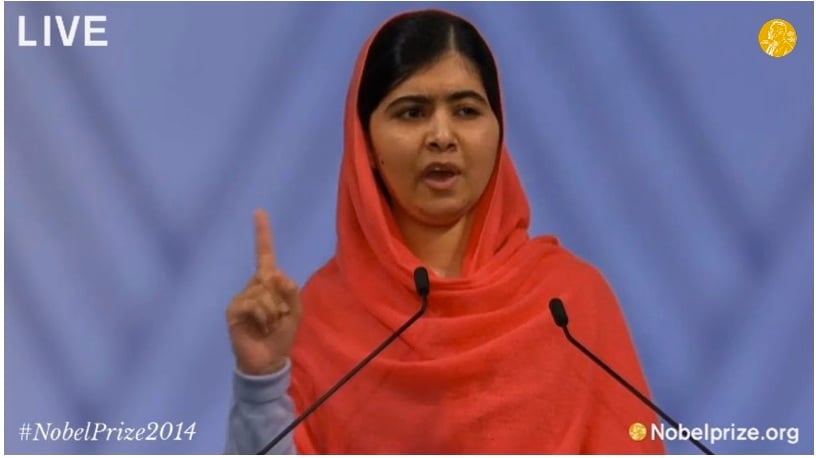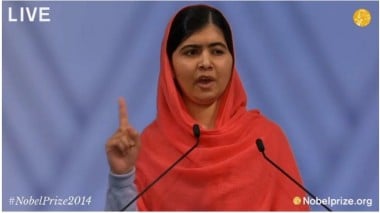 Once again Malala Yousafzai has made the world sit up and notice her words.
Once again this powerful, poignant warrior for children's education has given a jaw dropping speech.
In it the 17-year old activist condemned "strong governments that had the resources to begin wars but not to enable universal education."
At 17-years-old Malala Yousafzai has just became the youngest Nobel Peace Prize laureate in history.
As she accepted her award in Oslo, Norway overnight she said:
"Why is it that countries which we call strong are so powerful in creating wars but are so weak in bringing peace? Why is it that giving guns is so easy, but giving books is so hard?"
Malala Yousafzai, who was nominated for the award as well last year, jointly received the medal along with Kailash Satyarthi, an Indian child rights campaigner who founded Bachpan Bachao Andolan, the Save the Childhood Movement, in 1980 and has protected the rights of 80,000 children.