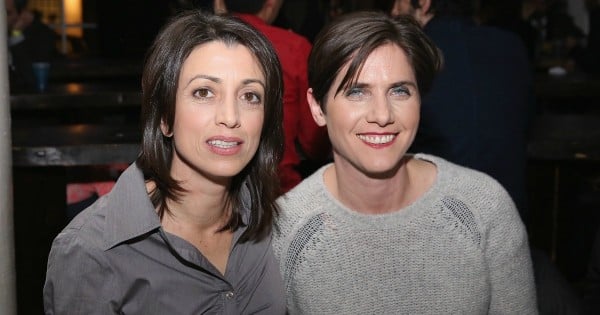 If you're convinced the filmmakers behind Making A Murderer were blinded by a belief that Steven Avery was innocent, think again.
Laura Ricciardi and Moira Demos gave a wide-ranging interview on Alec Baldwin's popular podcast Here's the Thing, which revealed their own conflicted feelings about the man at the centre of the case.
"He he had a big smile, he was very affable, he was very open, he was very gracious. Also it appeared to us that this was someone with a very simple value system. But a value system none the less," Ricciardi says of Avery.
Avery is currently serving a life sentence for the murder of Teresa Halbach.
In 1985 he was convicted of sexual assault and spent 18 years in jail before DNA evidence exonerated him.
We've got a whole podcast on Making a Murderer from our new podcast, The Binge, subscribe here. Listen to it here:
After being released in 2003, Avery sued local law enforcement in his hometown of  Manitowoc, Wisconsin. It was during the evidence-gathering process for the lawsuit that Avery once again found himself under arrest for a crime he claims not to have committed.
That crime was the murder of Halbach, 25, a photographer who went missing after visiting his home to photograph a car.
Her bones were found in a fire pit on Avery's property. And in the course of the investigation, Avery's young nephew Brendan Dassey confesses that he helped his uncle kill her.
Dassey, who has learning difficulties, is interrogated for hours before giving the confession, which he later withdrew. The tension in Making a Murderer turns on these questions of guilt, and presents a criminal justice system with many flaws.