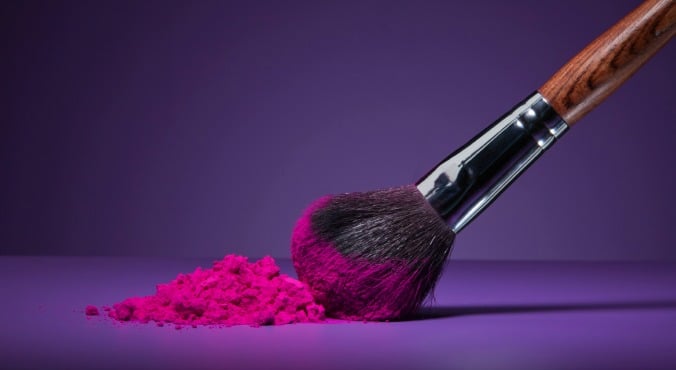 Image: iStock
Remember the time when you had hours to pretty yourself up before leaving the house? Yeah, me neither. It's been a rough couple of years.
So now your baby is a toddler you've got a little more freedom in the mornings? Ha, you're cute. You no longer have a sleepy bub happy to doze while you put on a bit of a face. Oh no, it's a whole new ball game now.
26 beauty truths only mothers understand
Toddlers, as you've probably worked out, love to be involved in everything you do. Everything. Which is great. Unless you're trying to get out the door, use the toilet in private, talk on the phone, hold down employment or generally interact with another human and finish a sentence.
Here are some tips to prepare you for a getting ready in the morning with a toddler.
1. Prioritise your beauty routine.
The general population requests that brushing your teeth and applying deodorant are up there near the top. After that, the rest is up to you.
It's likely that your child will observe the way you blend your foundation in with that expensive brush and practice accordingly on the dog later. It's probably best if they use a separate brush for that. We all know what the dog has been up to.
3. If you're getting ready for a day with the kids, aim for a natural look.
Choose a blush colour closest to the shade that you turn when flushed or embarrassed. In case you're having trouble working out what that is, think back to the time your child ran into the room at Christmas holding the buzzing toy that no one but your husband saw your unwrap. Yep, there you go.
4. Use makeup to highlight your best features.
Years ago, this may have been your eyes. Now they look like little mud puddles; dark and sleep deprived. Go with a bright lipstick or a nice pair of earrings. With lots of concealer.