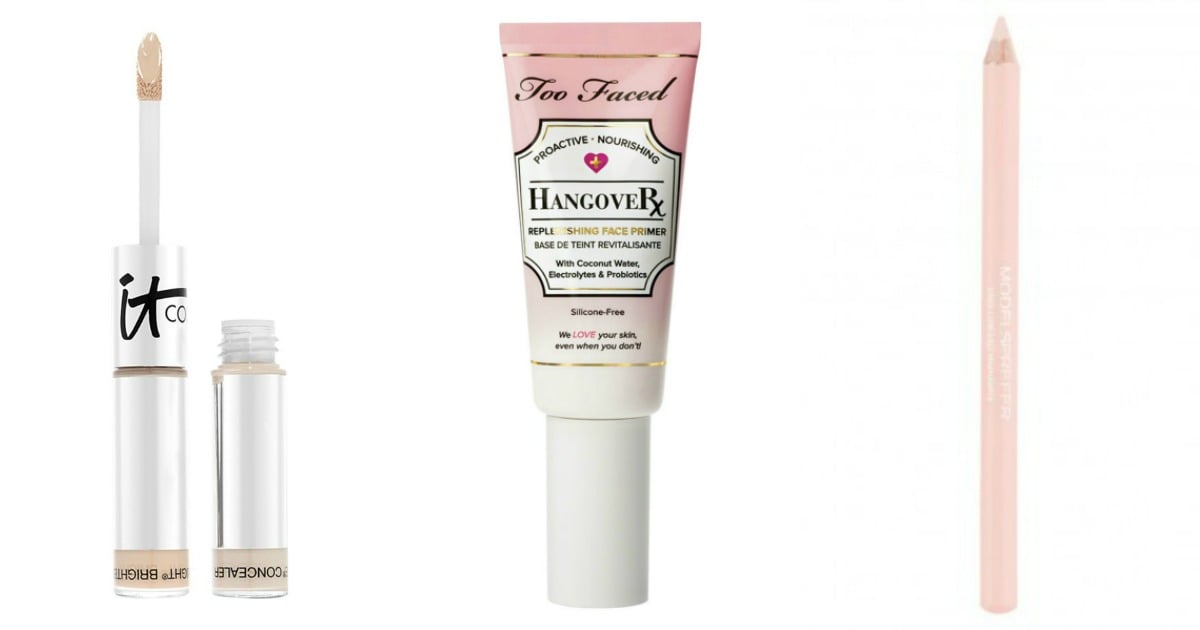 With party season just around the corner, your skin (and liver) is likely going to be taking a serious hit.
The good news is that you don't have to look like you have a constant hangover throughout December and January – even if you do.
That's because the beauty gods have heard our pleas and created some magical products that can make us look like we're healthy, awake and definitely haven't spent the last few hours with our head in a toilet.
Here are the seven must-have products that will make you look good – even if you feel far from it.
1. Skyn Iceland Skin Hangover Kit, $37
First things first – your skin is screaming out for a drink of the non-alcoholic variation. It needed hydration and nourishment five minutes ago, and this skin saving kit certainly delivers.
Containing a Fresh Start Mask to polish and resurface, Antidote Cooling Daily Lotion to refresh and hydrate and Hydro Cool Firming Eye Gels and Icelandic Relief Eye Pen to de-puff tired skin, it's the all-in-one splash of cold water that will wake and plump up skin and make you feel like less of a zombie.
The fact that it's all together in the one pack means you don't have to rummage around for six different products – just whack them all on and treat yourself to a little lie down.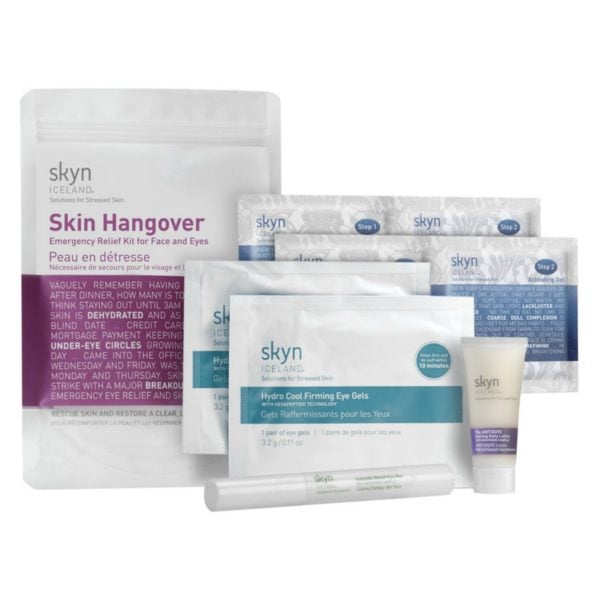 Image: Mecca
2. Too Faced Hangover Primer, $46
The name says it all. This stuff is magical. When your skin is feeling dry, flakey and just generally bleurgh, this instantly hydrates, smooths and brightens to create a healthy, dewy looking finish. Think the skin of someone who drinks green juices and is in bed by 9pm every night.
As well as rescuing skin, it also ensures your makeup stays exactly where you want it all day. Founder Jerred Blandino also teased that the brand might even be going one better this holiday season with Too Faced Hangover 3-in-1 which works as a primer, setting spray and makeup refresher. Fingers crossed.
Image: Mecca
Watch: Try a face mist to refresh throughout the day. Post continues after video.
3. It Cosmetics Eyelift in a Tube, $44
After you've hydrated and prepped skin, the next step should be concealer. Apply a few dots under the eyes to cover redness. Doing this first as opposed to layering on the foundation means you'll cover up areas effectively without the cake-y effect from using too much product.
The It Cosmetics Eyelift in a Tube gives you a double whammy - the full coverage anti-ageing concealer will hide redness or dark circles without feeling too heavy while the liquid brightener lightens and lifts. Even better, it's designed not to crack or crease so you don't have to worry about coming undone a few hours in.
Image: Sephora
4. 
Models Prefer

 Magic Multi-Purpose Pencil, $9.99

Ditch the white eyeliner (it was never a good idea) and try a nude or beige instead. It's great for hiding redness in the inner eye rim, acting as a concealer as well as brightening eyes to fake awake.
Image: Priceline
(Post continues after gallery.)
Our favourite face illuminators.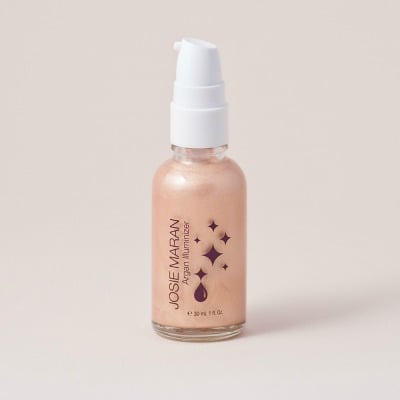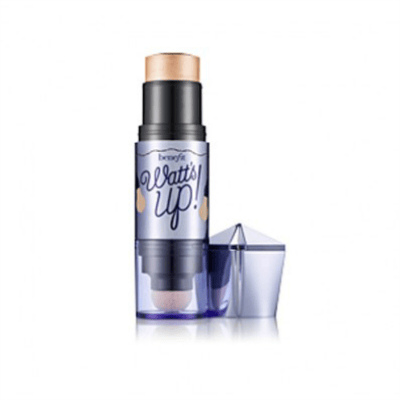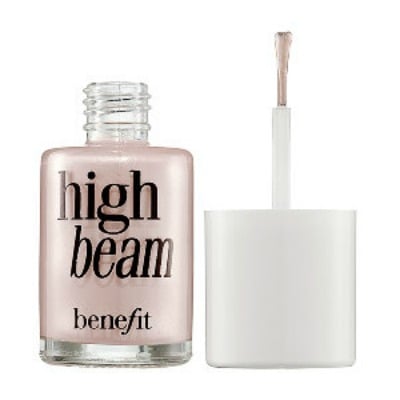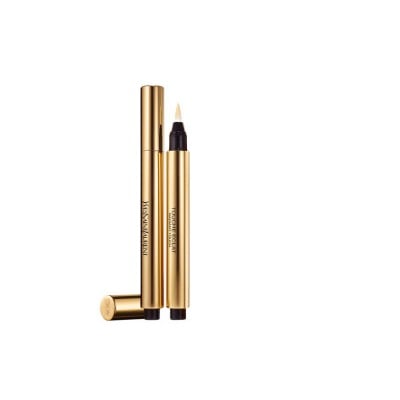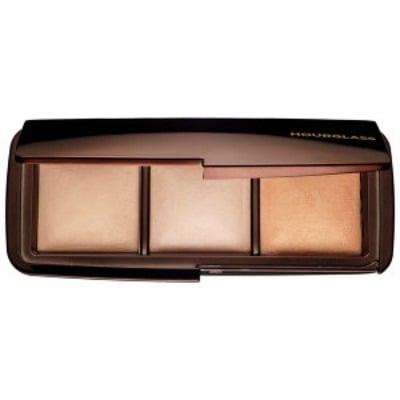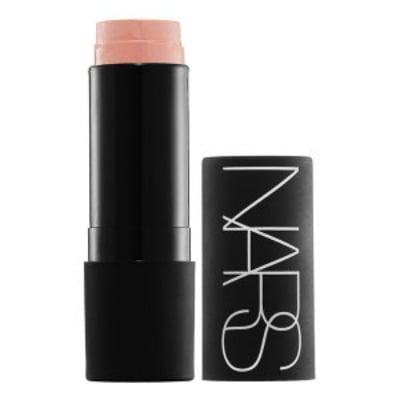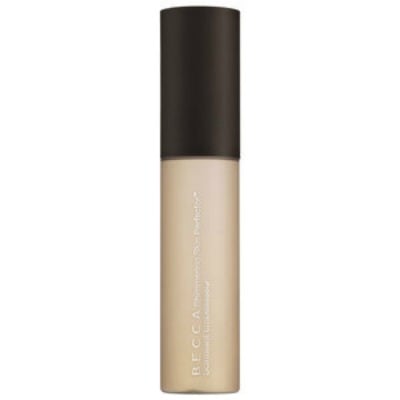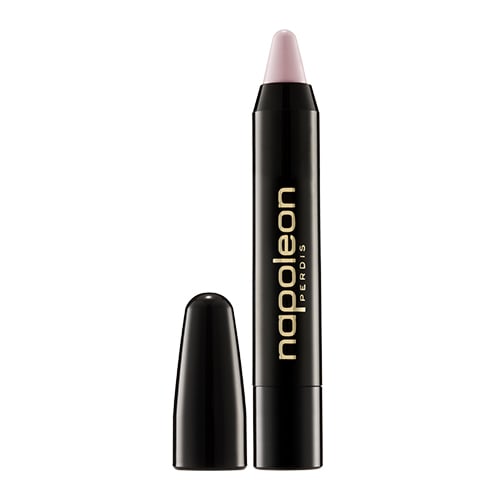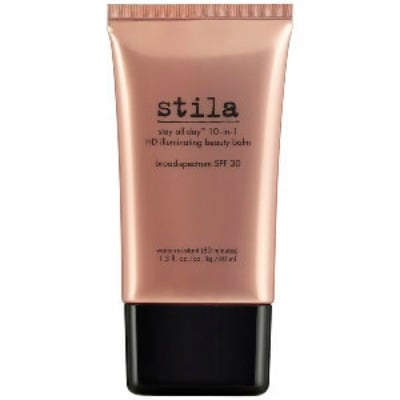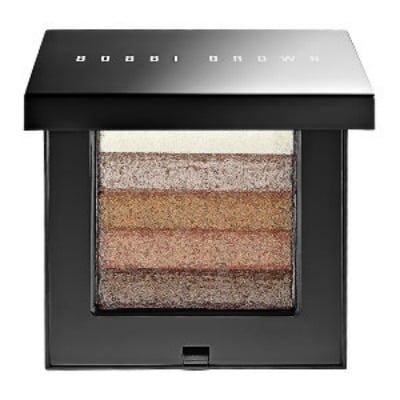 5. Nyx Fresh Face Blotting Paper, $6.95
"Sweating is a big issue when you are hungover. To combat this you'll need to constantly re-apply your foundation. Instead of trying to soak up the sweat with powder, carry blotting paper and a blending sponge and continually reapply," says Celebrity makeup artist and Priceline Pharmacy's Makeup Director, Rae Morris.
She recommends blotting papers to soak up the excess and Real Techniques Miracle Complexion Sponge, $16.99, to touch up your foundation.
Image: Priceline
6. Sally Hansen Airbrush Legs, $26.99
If you're the kind of person who gets redness or annoying splodges over your body after a big night out, invest in a bottle of two of this.
"The Sally Hansen spray is also great at covering up redness on the neck and décolletage – just remember to apply lightly," says Morris.
Image: Priceline
7. Lanolips 101 Ointment Multi Purpose Balm, $18.99
This started out as a nipple cream to help breastfeeding mums but it's a great lip balm and hydrating treatment for lips left cracked and dry after a big night of drinking.
Keep this one on you at all times - hungover or not.
Image: Priceline