Fear not, penny pinchers – there's no need to skimp on lavish brunches, overpriced coffees or smashed avo on toast in order to buy your coveted beauty items.
With the help of Mamamia's resident makeup guru Natalie Wright and Priceline Pharmacy Makeup Director Rae Morris, we've collated some expert budget makeup tips and discovered some of the best products currently on the market.
Rimmel Magnif'Eyes Double Ended Shadow, $11.86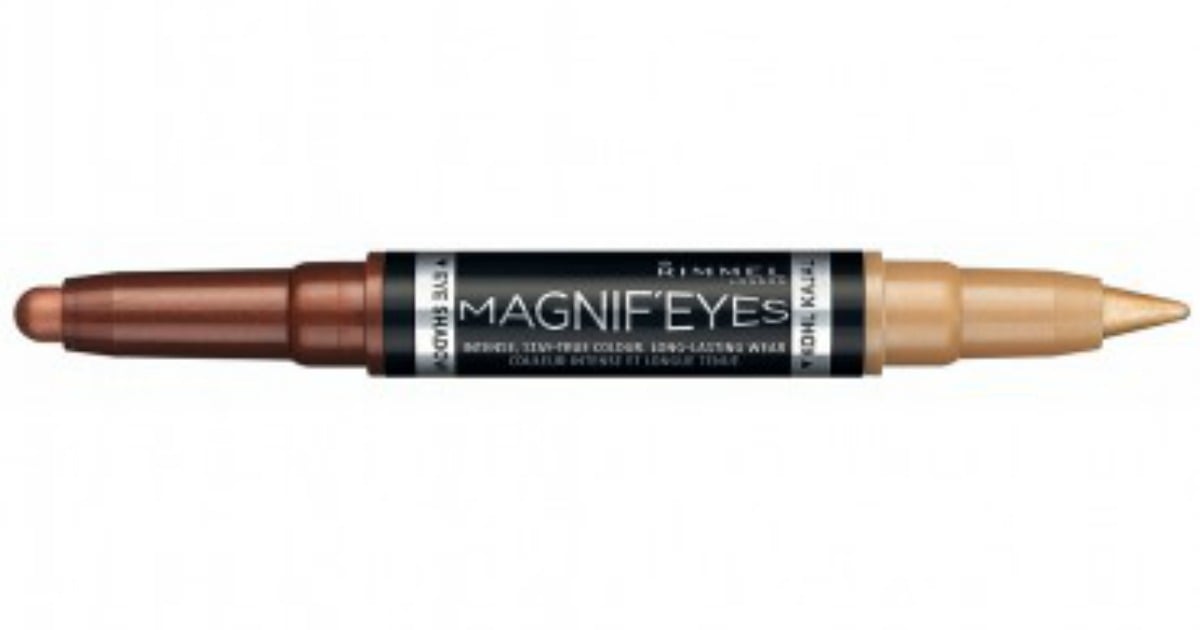 "One thing I really love is the Rimmel Magnif'Eyes Double Ended Shadow and Liner in bronze gold," Wright says.
"The reason I love it so much is that it's eyeshadow in a stick and you don't have to use a brush so you can use it on the go. It has a light and dark colour and both colours suit every skin tone, and they are really good for eyeshadow and liner. And the brown neutral colour is something you could wear every day."
Models Prefer Eye Lash Curler, $6.99