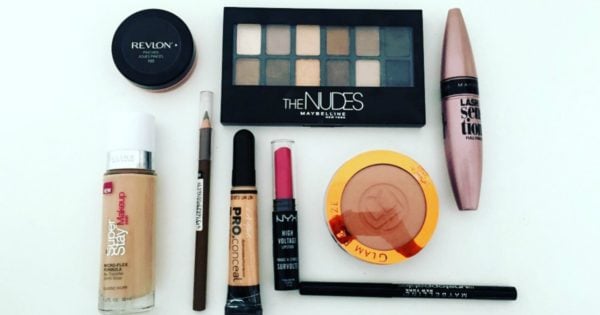 Watch enough YouTube or Instagram makeup tutorials and you'll be quickly convinced that it takes 43 steps using 27 products that cost a small fortune to do a full face of makeup.
I can assure you (in good news for both my bank account and morning alarm) that's not the case. In fact, it's entirely possible to do your whole face for under $100 without giving up your makeup wish list or compromising on low quality products.
You just have to know where to shop.
Cosmetic Capital has been around for a while now, but it's a discovery I wish I'd made a long time ago. Stocking brands like Nars, NYX, Revlon, Essie, L'Oreal and Maybelline, you'll find all the products you hear beauty gurus raving about regularly – but without the huge price tag.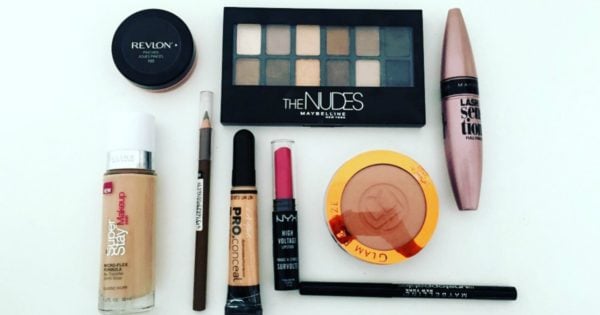 Part of the haul that Brittany picked up from Cosmetic Capital. Image: supplied.
Believing that everyone deserves to be able to treat themselves to high quality makeup brands without draining their bank account, the Australian company source products from around the world to offer genuine top and beloved brands at a fraction of the retail cost. Thanks to their well-established relationships with cosmetic manufacturers, local distributors, overseas partners, retail stores and clearances stores over the years, they're able to offer exactly the same products you'd find in the shops for sometimes up to 90 per cent less.
A warning though - don't visit the site when you've only got five minutes to spare because you WILL get lost down a makeup rabbit hole of wonder trying to narrow down just which products to buy. Or maybe that's just me (but I don't think so).
With spring firmly upon us and the warm weather of summer teasing us with sunshine, my focus was on products that would refresh and update my makeup bag. It was time to say goodbye to the heavier foundations of winter and hello to dewy skin, colour, bright lips and a good old sweep of bronzer.