People, buckle in. We are talking mail-order brides, and we're doing it with the people who know them best: their families.
Prepare for some cringe-inducing, eye-opening revelations from the Redditors whose fathers, cousins and friends said 'I do' to a stranger they met on the internet.
1. 'It's too weird to think about.'
One commenter, Kehwa, says the fact her father is married to a mail-order bride makes her feel incredibly uncomfortable.
"My dad has a mail-order bride," she wrote. "It feels so f–king weird typing that out, only a handful of people know about it.
"He met her on a website, flew over to visit, was married by the time he got back, and now I have a half sister."
While the pair have been together for some time now, Kehwa explains her unease with her dad's relationship is ongoing.
"It's such an odd thing to wrap your head around. It's like you sort of 'forget' until someone else brings it up, for me at least."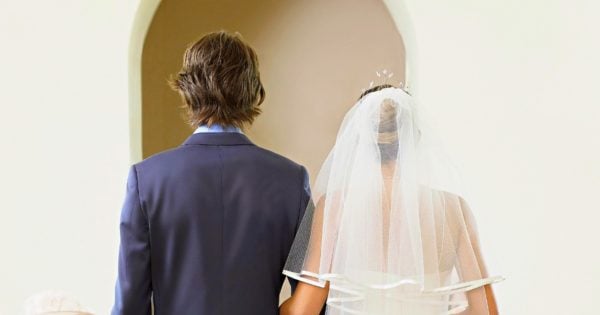 2. 'My parents are too ashamed to admit it, but...'
"Although my parents were always too ashamed to admit this to anyone but myself and my sister, my mom was a mail-order bride about 23-24 years ago," Dragonflie shared.
Because this was a time before the internet, the Redditor explains her father found her mum in a magazine catalogue of Filipino women.
"He sent her letters, and she replied, over the course of a year. They finally met and my mom moved to my dad's tiny hometown, got married, and they had two daughters together (one being myself).
"They were both looking for a better life and someone who would treat them better than past partners had. And they both got that, plus it turns out they both have the travel bug. So now they're retired, living a nomadic life traveling the globe, and they got more than they ever hoped for."
3. 'She was in her twenties... he was about to turn 70.'
Sugarbombs explained her friend from university married a much older wealthy man shortly after moving to the UK from Thailand.