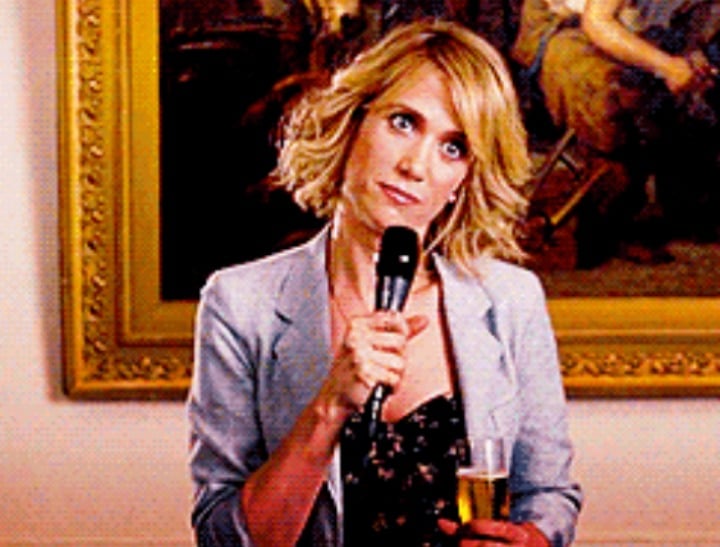 "She was very generous with her love." The words you never want to hear about a bride during a wedding speech.
Being asked to do a speech at a wedding is kind of a big deal.
First, there's the initial compliment of being asked. Next, there's the realisation of the work involved. Then the dread of delivering it. And, finally, the elation of having finished the task (and contributed to the wedding of someone you love).
Usually it ends like this…
But you know there is something going desperately wrong if, during your speech, the bride looks like this…