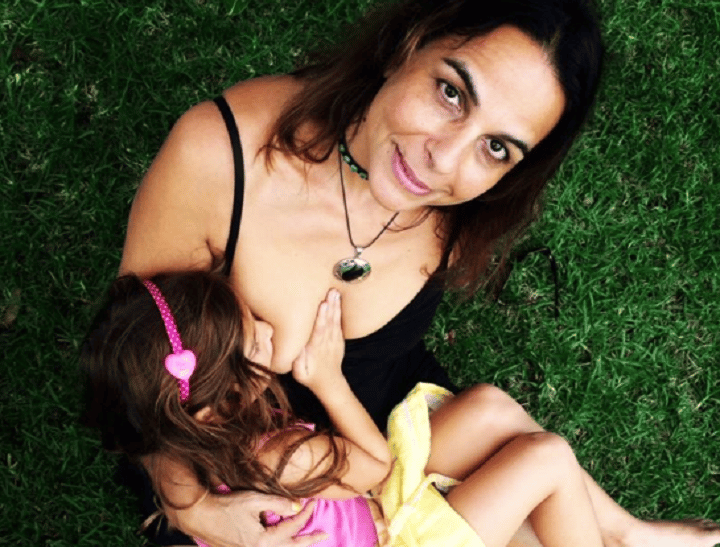 And she has no plans on stopping.
We've all seen the controversial magazine covers. We have all read the extended breastfeeding debate. And we all know the inevitable uproar whenever any topic like attachment parenting is criticised, or whenever co-sleeping or controlled crying or bottle-feeding or the use of pacifiers is discussed.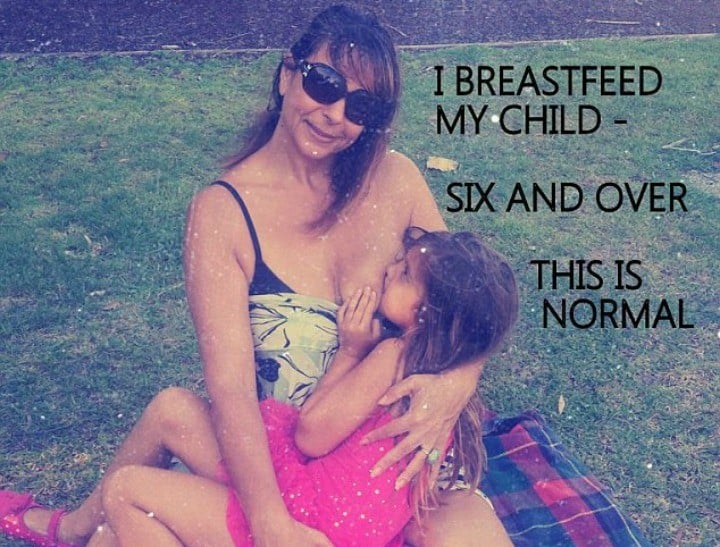 So it's almost surprising that women like Maha Al Musa are still making headlines. You would kind of think we'd all have gotten over it by now.
But no. Today's issue of Woman's Day magazine features an interview with Maha that has spawned fresh stories of breathless shock.
In the story, her daughter Aminah tells the magazine, "Sometimes it tastes like candy canes. It tastes like a lot of different things."
Because the fact of the matter is that in today's society, extended breastfeeding IS unusual – and Maha Al Musa ISN'T your ordinary mother.