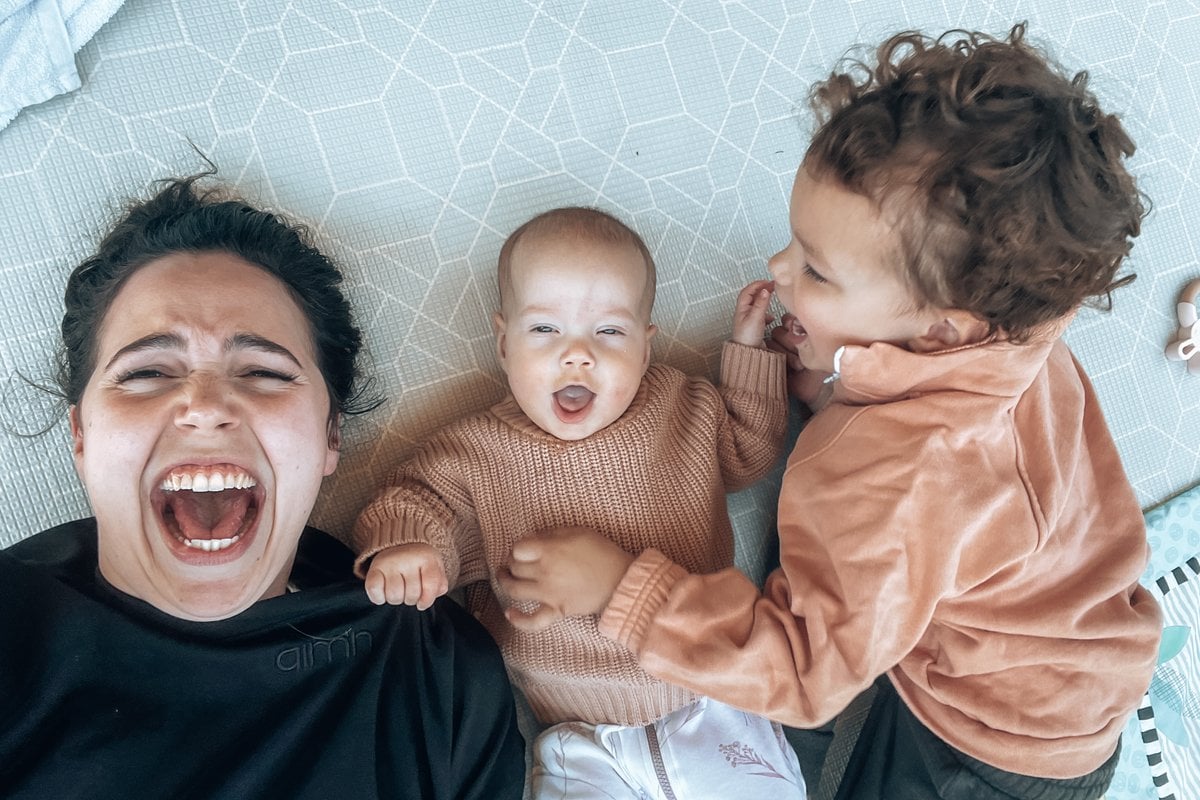 Before podcaster and influencer Maggie Chretien had children, she imagined she'd be the type of parent who was "perfect in every situation".
"Actually, not only was I going to be perfect, but my children would be perfect, and I'd be very softly spoken, and I'd go to a lot of brunches, because maternity leave is a paid holiday," she laughs. "My expectation of motherhood completely and utterly set me up for failure."
Maggie's experience reflects the 75 per cent of Aussie mums with children under 5, surveyed in Mamamia's recent Parenting Pain Points Study, who agree that nothing could have prepared them for becoming a parent. It's no surprise then that Maggie's Instagram account, @thepeninsulamumma, where she shares sometimes poignant, and often times hilarious, honest takes on motherhood is resonating with so many women. Evidence: below.