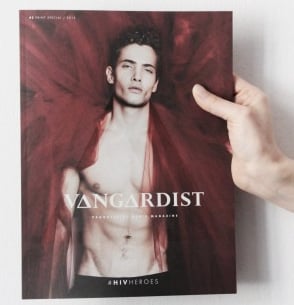 Does the idea of holding a magazine printed in HIV-positive blood terrify you? You could be part of the problem.
A men's magazine has printed its most recent issue with ink infused with HIV-positive blood in a bold attempt to break the stigma surrounding the disease.
German magazine Vangardist asked three HIV-positive people to donate their blood for this month's magazine, which will have a print run of 3000 copies.
Vangardist told the Sydney Morning Herald the creation of the ink was subject to stringent controls, and that handling the magazine poses no risk of infection.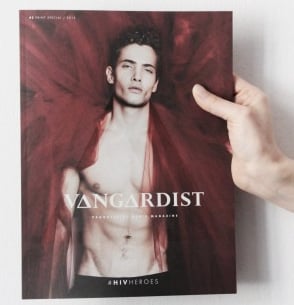 Despite years of activism, many people still view HIV as a taboo subject; statistics even suggest that an estimated 50% of HIV cases are discovered late because of the stigma around testing for the virus.
And with cases of HIV increasing 80% between 2003 and 2013, we can't risk new cases going undetected.