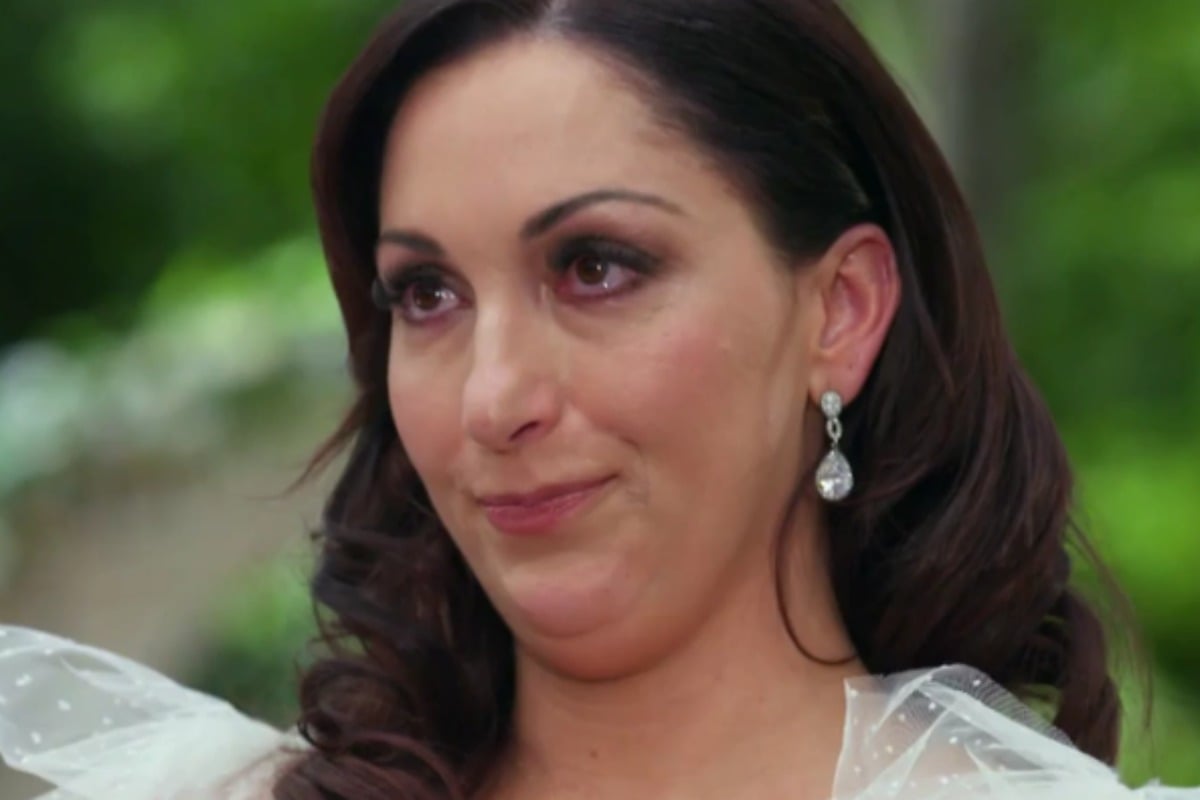 To catch up on all the MAFS 2020 recaps and gossip, check out The Twins recaps and visit our MAFS hub page. And sign up for our Recaps newsletter to get them straight into your inbox.  
No. 
They're back.
All of them.
John Aiken. Mel. Even Trish who contributes very little but whose commitment to the process is unwavering.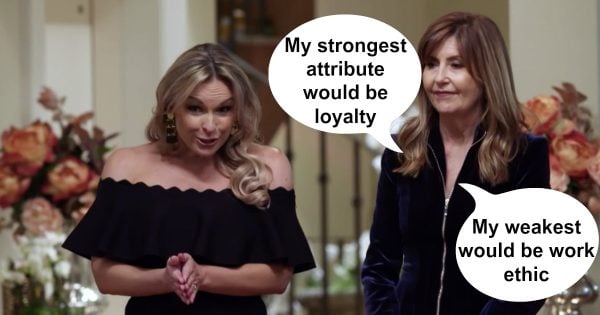 Would other professionals turn up every year, to perform the exact same experiment, under the exact same conditions, sometimes with the exact same participants, and expect a different result?
Certainly not.
But our experts trust in a process that has proven itself to be not only deeply flawed but significantly detrimental to the wellbeing of all participants.
And we can only respect that.
We open on a woman in the back of a dark car crying to herself, "what's wrong with me?" and we don't know sweetie but we're certain Channel Nine does and that they're planning on exploiting it for entertainment purposes.