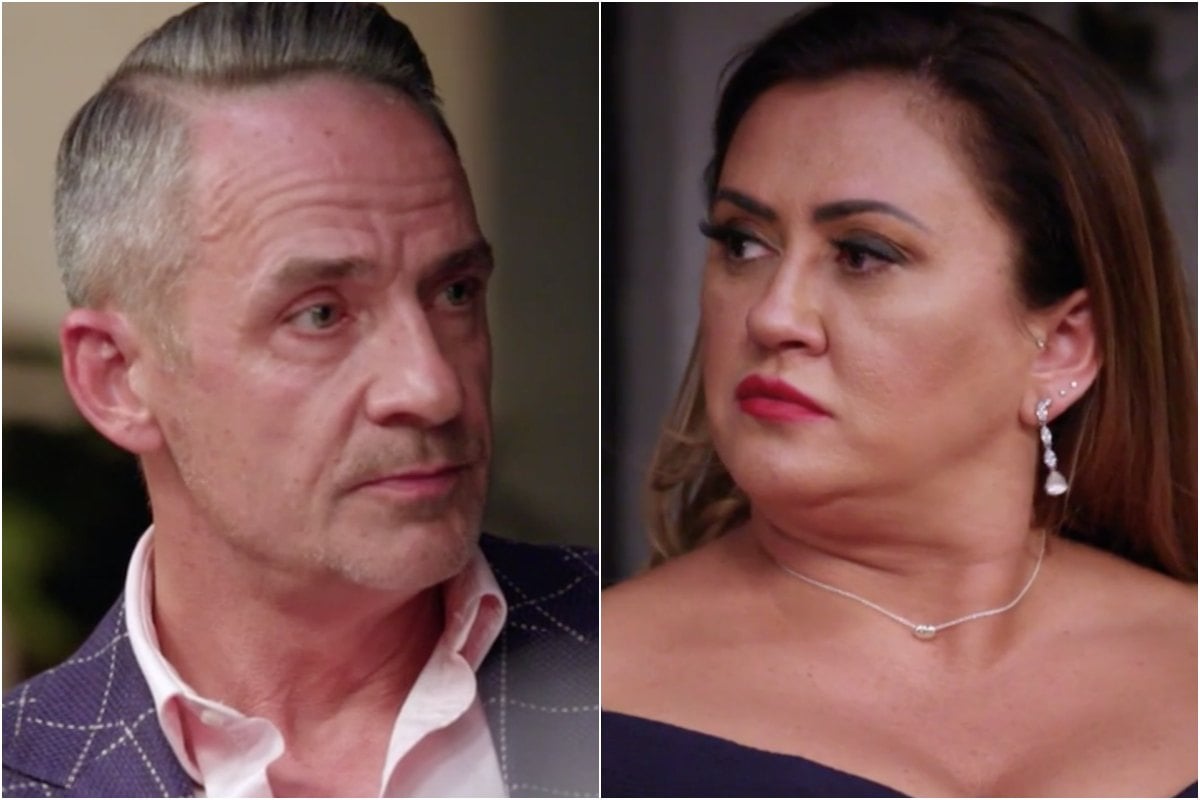 To catch up on all the MAFS 2020 recaps and gossip, check out The Twins recaps and visit our MAFS hub page. And sign up for our Recaps newsletter to get them straight into your inbox. 
At this point, we're all just waiting for the MAFS reunion but we had one final dinner party to sit through before that happens.
Tonight, the producers wanted the couples to watch their old audition tapes. It wasn't the most riveting content, but Stacey admitted she cheated on her ex-husband after he cheated on her. Sound familiar? It's an obvious reference to Stacey's upcoming cheating scandal with Mikey – also known as this season's worst kept secret.
Another bombshell was revealed when Steve said he wanted to be matched with someone in their mid to late 30s. Mishel, however, is nearly 49. Unsurprisingly, this caused yet another tiff and guys… why are you still here?
Watch Steve's audition video on Married at First Sight. Post continues below.
Finally, it was time for the dinner party and John Aiken had a surprise. He brought back the 'honesty box,' in which the couples ask each other hard-hitting questions. He said it was so they could get to know each other better but it's really for the D.R.A.M.A.
Things took a turn for the worse when Connie accused Jonethen of going on the experiment "for the wrong reasons". Jonethen looked taken aback but honestly, given the success rate of the show, it would be more clever to go on this experiment for the Instagram followers than an actual relationship.
Steve and Mishel had another fight over their lack of intimacy. Mishel wanted to know why Steve refuses to kiss her and he said he's still waiting for the 'feelings to build'.
This is obviously a cop-out because he then practically breaks up with her at the dinner table.
"Age is not an issue for me whatsoever," he begins.
"What you've taught me along this journey is second to none and I've learnt a lot more about dating perhaps slightly older women than I would normally date and I think that is the direction I will go."