Well, this is an interesting development.
In a Facebook live interview, Married At First Sight expert John Aiken has revealed that he would never sign up for the show.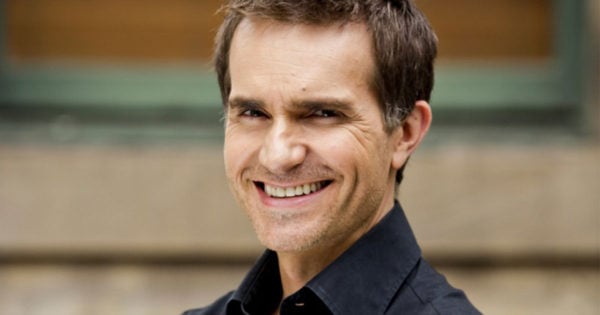 Even though...even though it's the show he works on.
When asked if he would ever go on the show as one of the grooms, he replied, "the answer to that is no".
Listen to the latest episode of The Recap:
The Facebook live video, which took place on the show's official Facebook page, has been removed from page - but not before Kidspot caught wind of it.
But don't fret: the relationship psychologist responsible for matching up the couples on the reality show has a very good reason why he would never do it.
"I don't have the courage," he reportedly confessed.
Oh, thank goodness, John. For a moment there we thought you were trying to say you didn't believe in the basic premise of matchmaking and falling in love with someone on your wedding day.
Phew.
"I'd have to meet an ideal partner and really expose myself in this eight week experiment in such an intimate way, I don't think I'd be brave enough to do it," he said.
There's also the fact that John is very much already in love.
"I've met a wonderful woman that I'm with now and I'm not out in the dating game looking for people that would be a perfect match."
10 years today! Happy anniversary darling! pic.twitter.com/eqMxk485lY

— john aiken (@johnaikenlive) January 20, 2017