For Australian reality TV fans, last night was the night they'd all been waiting for.
The night when Cheryl FINALLY packed her things and left her Married At First Sight marriage – and her 'husband' Andrew – in the dust.
READ: The twins recap the latest episode of Married At First Sight.
But the 25-year-old's decision to leave the badly behaved fireman during last night's commitment ceremony was riddled with controversy.
Fans weren't happy that after weeks of watching Andrew say nasty things about his TV wife behind her back, he continued to deny it even though HE IS ON A TV SHOW AND EVERYTHING IS FILMED.
THE RECAP talks us through last night's intense episode of Married At First Sight:
When asked by the show's experts what happened during the controversial 'boy's night', Andrew replied that he "didn't know what to say".
"It was just a light-hearted boys night," he said.
A quick recap: during the ill-fated night, Andrew said that a simple conversation was "too much" for Cheryl to handle, and appeared to suggest that he looked at her breasts instead of her face whenever they engaged in conversation by making rude hand gestures.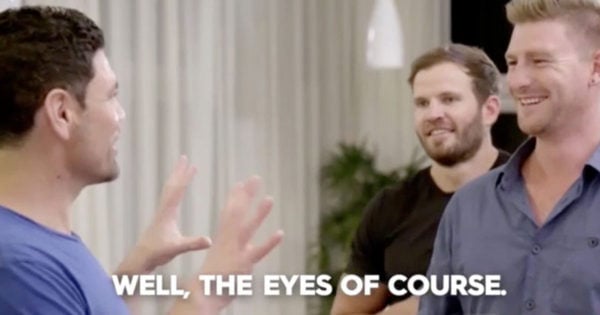 Light-hearted, indeed.
Understandably, viewers were angry that he continued to deny any wrongdoing and refused to take responsibility for his actions.