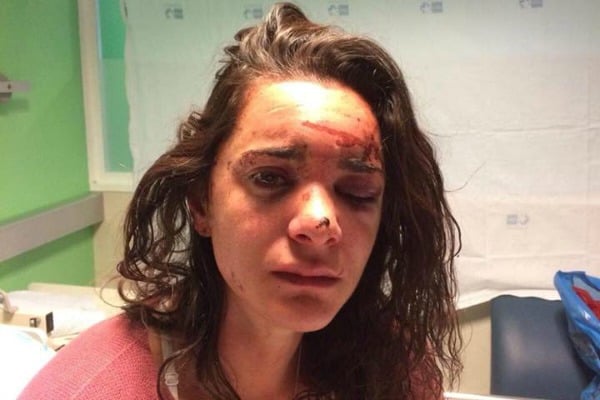 CONTENT WARNING: This post contains mentions of sexual assault and rape and might be triggering to some readers.
After a night out with a friend went devastatingly wrong, at no fault of her own, New York turned Madrid woman, Andrea Sicignano, chose to share a message of hope and empowerment.
"I am so incredibly lucky to be writing this right now. I am overcome with relief and even more with the feeling of a responsibility to share my story," she wrote.
"I speak on behalf of anyone who has experienced this hell – and on behalf of those whose voices have been silenced. This story could have ended so differently. Things must change."
In her now viral Facebook post, Andrea shared that she was raped by a man she had met on a bus, after she found herself "lost at 4am".
A few hours before that, she had been with her friend at a Flamenco show. They had been drinking and got separated when they left their final bar. Andrea then found herself at the "end of the line" on the wrong bus which dropped her off in an area she didn't know and with a man who "assured" her he would get her home.
She quickly realised the dangerous predicament she was in.
"It's unclear exactly what happened next, but as soon as I started to realise I could be in danger, I tried to leave. But this man became forceful and violent towards me," she wrote.
"He hit me in the face over and over until I couldn't fight anymore. I couldn't scream anymore. I could barely see through the blood in my eyes.
"I was sure he was going to kill me. Eventually I closed my eyes. With the hope that he would stop beating me, I pretended to be dead. I don't know how much time passed before I finally opened my eyes, but when I did, he had disappeared.
"He raped me."