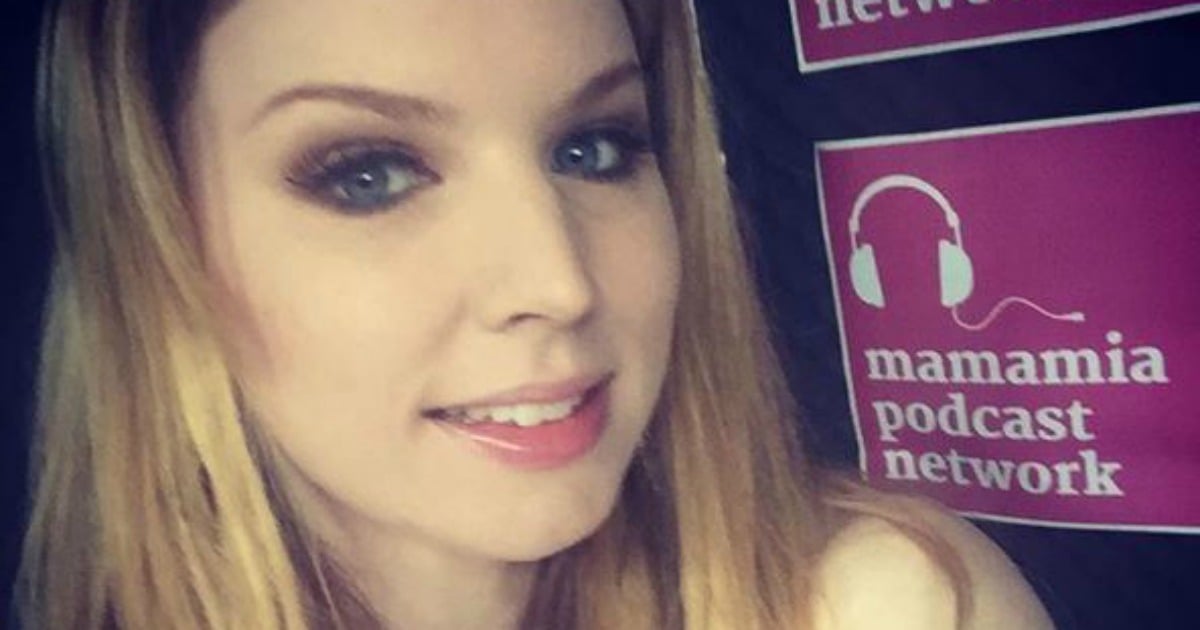 Madison Missina is a woman who wears many hats, plays a huge number of roles and has two identities. At home with friends she is Milly, and when at work she is Madison.
Her professional commitments include being an award winning porn star, a highly sought after sex worker, a couples counsellor and a member of the Mamamia Podcast Network.
For some reason, many people (myself included) made an assumption somewhere along the way that Madison was straight.
But she's actually a lesbian, and madly in love.
Sharing a snap of her and girlfriend Bec on Instagram along with a lengthy caption on Tuesday, Missina wrote, "So everyone… I have someone important I'd like to introduce to you all.. This is my Girlfriend Bec.. Over the past 20 years, I've always had one part of me in the closet. Whether it be my profession, my relationship or my sexuality.
"Over the past year as I've been working on RAW and researching into authenticity, acceptance and connection, I've come to realise and accept something about myself.
"I love being a sex worker. It's my dream career, I'm blessed with the best clients in the world who make me feel so lucky to be their sex worker.
"And well I'm gay. And it's taken me a long time, 20 years in fact to realise that's okay.
Bec is the first person to love and embrace all of me, both the shy and quiet Milly, and the strong sex kitten Madison. So it's time for me to live wholly and openly.  So everyone this is my love, Bec! I love you baby! Thank you for being my rock!"
As we've previously discussed on Mamamia, taking the step to come out publicly is not a decision Madison has taken lightly.
Having slept with around 12,000 people, most of whom were men, she admits to being worried about losing clients and what the revelation may do to her sex work, but it's a risk she's willing to take in order to live her truest, happiest life.
When speaking with Mia Freedman in a recent episode of No Filter, Missina spoke about some of the misconceptions or confusion people may have about her work life versus private life, detailed how she and Bec met and opened up about their blossoming love. (Warning: it's seriously heart melting stuff).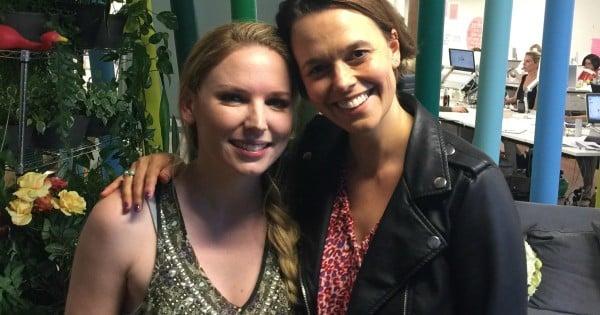 Madison and Mia. Source: Mamamia.
Missina is also now busy on the Mamamia Podcast Network, being one half of the new show, The Prude and the Pornstar. For those unfamiliar with the show, Madison speaks with self-confessed prude Carla about... well, sex. And all the things that comes along with that. Like walking on snails.
We highly recommend subscribing.
But for now, here's to Bec, Madison and their love!