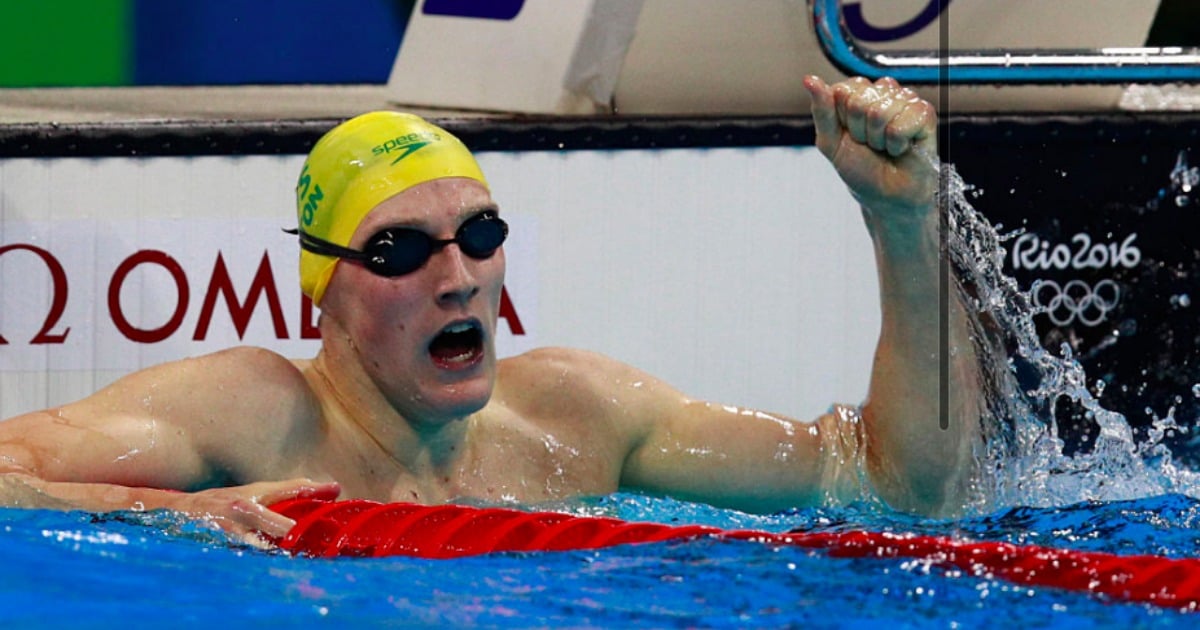 Mack Horton has become the target of online trolls just hours after taking the gold medal in the men's 400 metres freestyle final over comments he made calling Chinese runner up Sun Yang out as a "drug cheat".
Horton delivered Australia its first gold medal of the Games, swimming his race to perfection to out-touch the defending Olympic champion.
There had been bad blood brewing between Horton and Yang in the build-up to the final, after the Chinese swimmer splashed water in the face of the Victorian during a training session at the Olympic aquatic centre earlier in the week.
At the time Horton said Yang "splashed me to say hello, and I didn't respond because I don't have time for drug cheats".
Yang served a three-month suspension in 2014 after testing positive to a banned substance.
After the race, Horton said he "didn't have a choice" but to beat Yang.
"The last 50 meters I was thinking about what I said and what would happen if he gets me here," he said.
"I used the words drug cheat because he tested positive ... I just have a problem with athletes who have tested positive and are still competing."