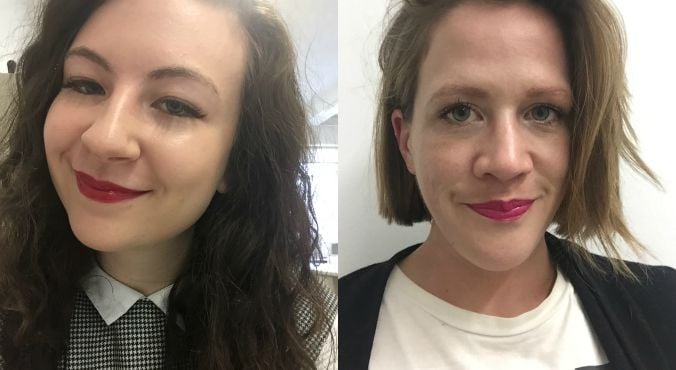 Image: supplied.
A lot of beauty products go through The Glow office, but there's one in particular this week that has the whole team obsessed. Say hello to the lip product for anyone who's a dunce at applying lippie: MAC Vamplify lip gloss.
Delivering the high shine of a gloss and intense pigmented colour of a lipstick packed into a moisturising formula, it's a product we had to take for a test run.
Brittany, our Glow Guide Producer, has never been a real fan of lip gloss, finding it too sticky to bother persevering with, but she was happy to be proved wrong this time.
"It essentially combines all the best parts of a lipstick and lip gloss into one, and the result is everything you'd want in a lip product. The formula feels lovely and creamy on the lips without feeling sticky at all, and the colour pigment is bright and bold with just one coat. It also has an incredible gloss which doesn't fade," Brittany explains.
The extra long wand and handy doe-shaped application make it easy to apply accurately and the faint vanilla scent is delicious.