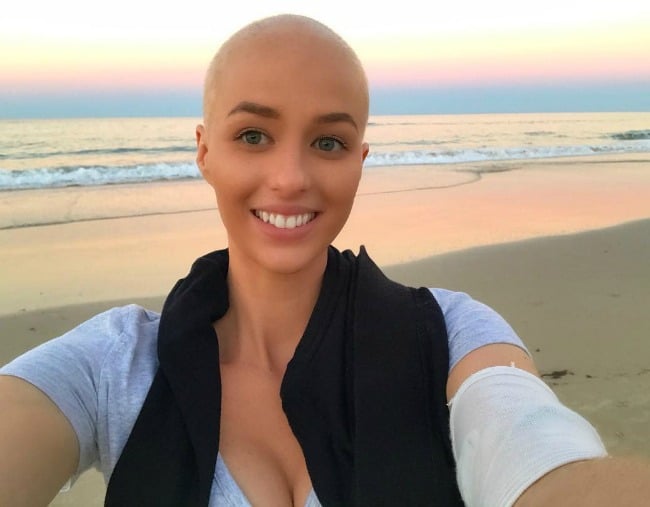 Georgia McLennan looked so healthy when she was diagnosed with stage four Burkitt's lymphoma in May last year, doctors were stunned.
"The oncologist was like 'how is she walking?' They couldn't believe that I'd walked myself into the hospital and that I looked so fine when I was really not," the Gold Coast local told Mamamia.
"I didn't know at the time, but they thought I was going to die."
As the then-23-year-old found out, her youth and healthy appearance had been working against her for months. Doctors had been repeatedly attributing her persistent "stabbing" abdominal pain to lesser ailments like stomach ulcers.
But when a PET scan came back at the end of May after Georgia was eventually referred to hospital, the state of her health was clear.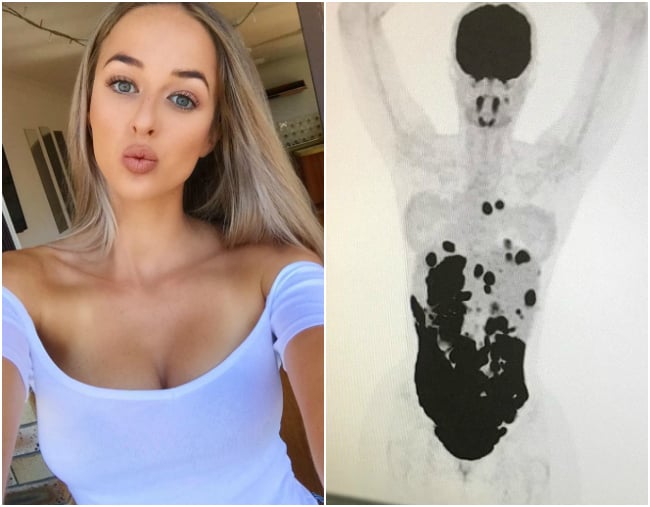 The scan showed that the gradually worsening pain the nursing student had been feeling in her sides since the start of the year was caused by tumours. Tumours of a former of non-Hodgkin's lymphoma that had spread throughout her body and threatened her life.
Her situation seemed so dire in fact, that doctors were afraid to tell Georgia just how bad they thought it was. Meanwhile, they started her on chemotherapy before the biopsy results had even come back to confirm what type of lymphoma she had.
Still, Georgia was initially relieved to learn that the diagnosis was for a physical illness and the pain could eventually leave her.
"I started to get really disappointed that we couldn't find out what was wrong with me and I was worried I would be in this pain forever."
"It all happened so fast and you don't really have time to think about what's happening.