As someone who's scared of disagreement, there's one situation that poses quite the pickle for me: accompanying my friends to the changerooms as they try on clothes… and then ask me for my opinion on them.
Usually I resort to the classic, "Oooohhhh I like it!" or a personal favourite of mine that cleverly dawdles around the question being asked: "That is sooooo you." As if no one else on this entire planet would think that skirt is nice. No one. Only you.
That's not necessarily lying… right?
It just seems so much easier to fib if that means putting a smile on a friend's face, rather than being honest and watching their expression collapse in seeming slow motion. Much like the face of Matty J as the love he possessed for Georgia Love was murdered on The Bachelorette (ahem.. still not over it).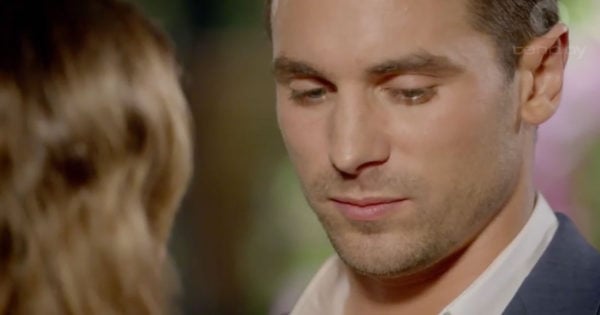 Pure heartbreak. Heartbreak of the same magnitude, obviously.
Lying to our friends can be necessary.
Here's my take on the situation: when I'm loving a piece of clothing I've tried on, I'll strut out of the changeroom confidently, while at the same time making sure to not look like I think I look absolutely smashing.
It's a balancing act we've all mastered, let's be honest.
In essence, I want you to lie to me, because I'm already sold on what I'm wearing.