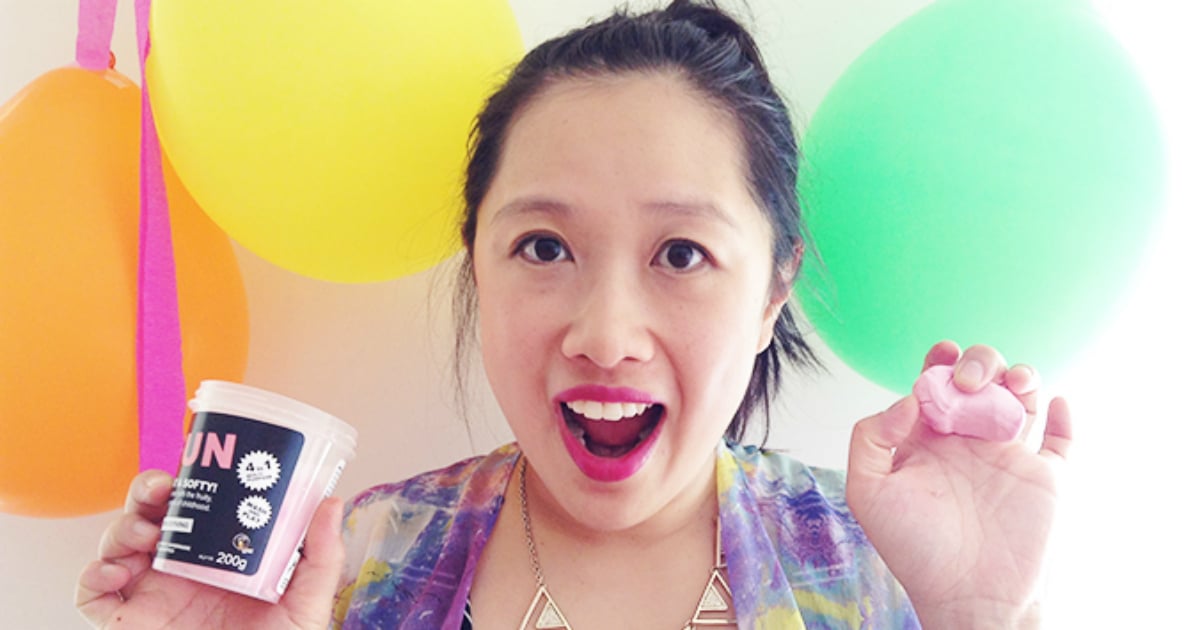 Image: Supplied.
How's this for multi-tasking: you can now scrub up, practice mindfulness and also smell pretty damn good with a soap that doubles as play dough.
If you're the type of fun-loving person who can't take a bath without a rubber duckie, or who brings play dough with you into the boardroom (ahem, Mia Freedman) then this is the amusing soap-hybrid product you never knew you wanted.
FUN by LUSH claims to be a "four in one multi-purpose" product that can be used as a play dough, bubble bath, soap and shampoo.
I say "claims" because I know that it is actually five in one — with the fifth purpose being to bribe my toddler into good behaviour while shopping. I said that she could play with it later, and luckily, she hasn't twigged that it's disappeared into mummy's evil beauty editor hands forever.
FUN comes in several punchy colours with cannily matched scents. My daughter and I chose the pink FUN, as it's our favourite colour. It has the invigorating scent of fizzy creaming soda and bubblegum. Other colours and scents are green/lemon-lime, yellow/vanilla, blue/lavender-chamomile, and orange/citrus.
Watch: The Mamamia team experiment with play-doh as a mindfulness tool. (Post continues after video.)
So, is FUN truly the saviour of all soaps? Can one soap be all things to all people? Let's find out.
Play dough
Adult play dough is the latest wellness trend, where a few minutes of play aims to keep anxiety at bay. Squishing and moulding play dough can also be a mindfulness exercise, as the colours, textures and activity keep the mind on-task and active.
I set aside 15 minutes to play with FUN on my kitchen counter, and looked up 40 minutes later to see that I'd created a fairy castle guarded by a giant mouse, and sprinkled with hearts to boot.
The process of making something with my hands had been enjoyable and engaging. The berry scent was refreshing, and reminded me that I was doing something special. I mean, have you noticed that computers don't really smell much like anything? It's because they're for boring work, and not as much fun as candy-scented, sculptable soap.