We've come a long way since selfies first begun.
No longer do we perch MySpace style below a digital camera in the bathroom. Nor do we take flash photos in front of a mirror. (Why did we think that was going to work?)
Selfies these days are a dark art of Snapchat filters, angled shoulders, and sourcing out the best lighting in your house.
But the selfie game is one of relentless progress, and it is with great pride we present the future of selfies: The LuMee Duo Phone Light.
Recognise the name? Of course you do.
It's the constant companion of the founder of selfies herself, Kim Kardashian – in fact, she is an official ambassador for the brand.
Monique Bowley is also obsessed with the Lumee light. Listen to her rave about it on Mamamia Out Loud. (Post continues after audio.)
It's featured often in Kim's Snapchat videos, and she's even designed a range of mock-marble LuMee light cases.
Here's her sister Khloe Kardashian toting one on her Instagram:
The magic behind the LuMee case is the soft, muted lighting that sits all around the outside of the cover.
The rim of LED lights means that you can have professional-style lighting for both the front or back cameras, and avoid the brutal flash of the iPhone light.
Because let's be real here: no one, no one, looks good in the iPhone flash. #BlairWitchProject
Kim K's soft and golden selfies often look like they have been professionally lit, but now we know her secret: LuMee light case.
GIMME GIMME GIMME.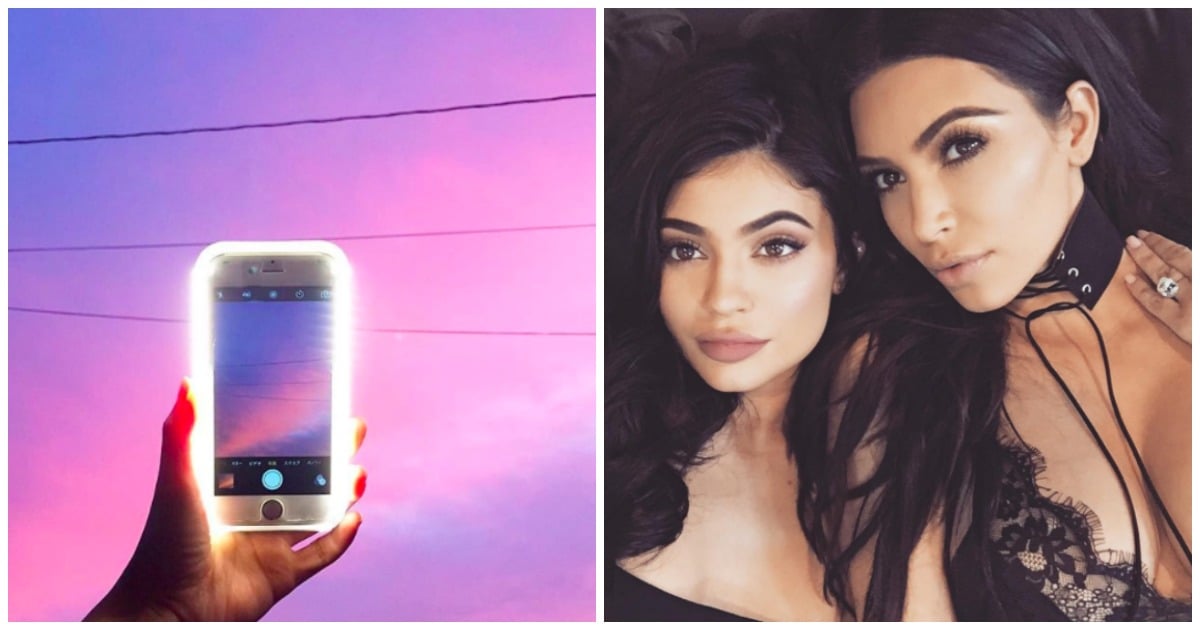 LuMee cases aren't yet sold in Australia, but have already won over a massive fanbase of celebs loving their new selfie skills. (We have on good authority that Bec Judd is a massive fan.)
You can buy the LuMee light case from either Apple stores or Amazon (shop it here).
Bring on the professional selfies!