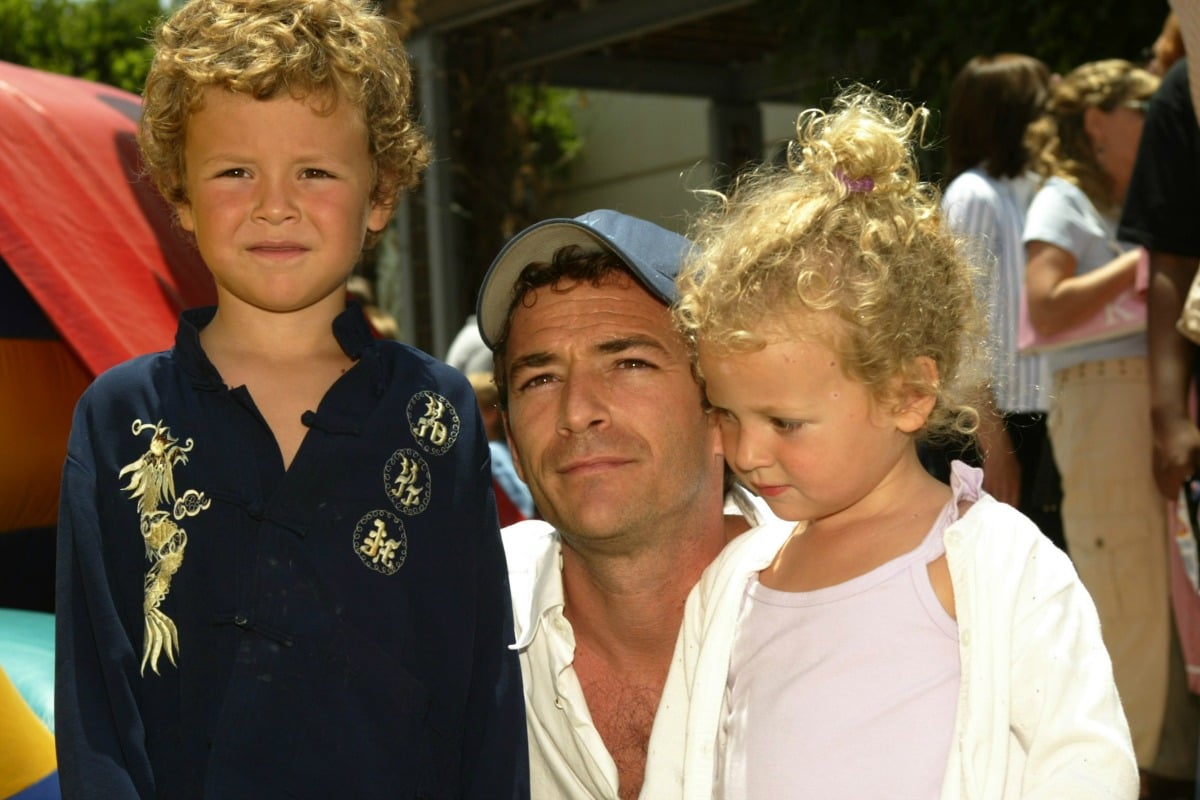 Earlier this week it was announced that American actor Luke Perry had passed away after suffering a massive stroke last week.
Within hours of his death, friends and colleagues took to social media to pay tribute to the actor who is renowned for his kindness.
But while he'll always be remembered for his good nature and his roles on shows including Beverly Hills, 90210 and Riverdale, Luke Perry always believed his "biggest accomplishment" in life was his two children.
At the time of his death, at the age of 52, Perry's children were just 21 and 18 years old.
Jack, 21, and Sophie, 18, were by their father's bedside when he passed away alongside their mother Rachel Minnie Sharp (who separated from Perry a decade ago) and Perry's fiancée Wendy Madison Bauer
Now, Sophie Perry has explained how she was forced to rush home from a six-month charity trip in Malawi to say goodbye to her father.
"A lot has happened in this past week for me. Everything is happening so fast," the 18-year-old wrote on Instagram.
"I made it back from Malawi just in time to be here with my family, and in the past 24 hours I have received an overwhelming amount of love and support," she continued.
"I cannot individually respond to the hundreds of beautiful and heartfelt messages, but I see them, and appreciate you all for sending positivity to my family and I.