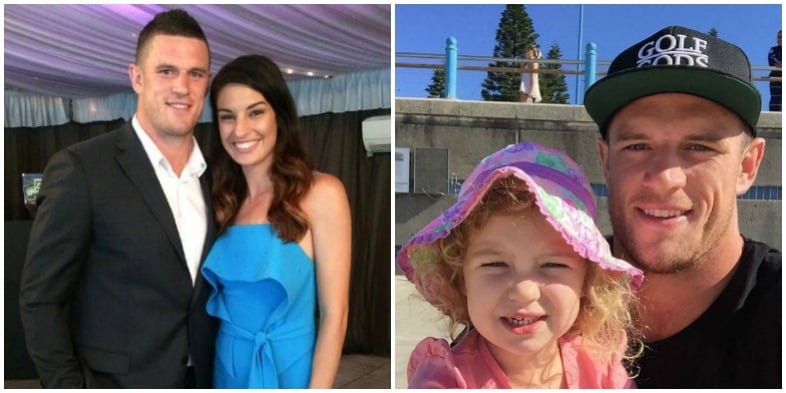 NRL player Luke Burgess has split with his long-term partner Yolanda Hodgson after five years.
The pair have a three-year-old daughter, Grace, and have confirmed they will stay close friends and continue to co-parent their daughter.
The Sea Eagles player met the Australia's Next Top Model contestant at the launch of the 2011 season of ANTM.
Speaking to Confidential today, a source said that Burgess and Hodgson "remain on good terms."