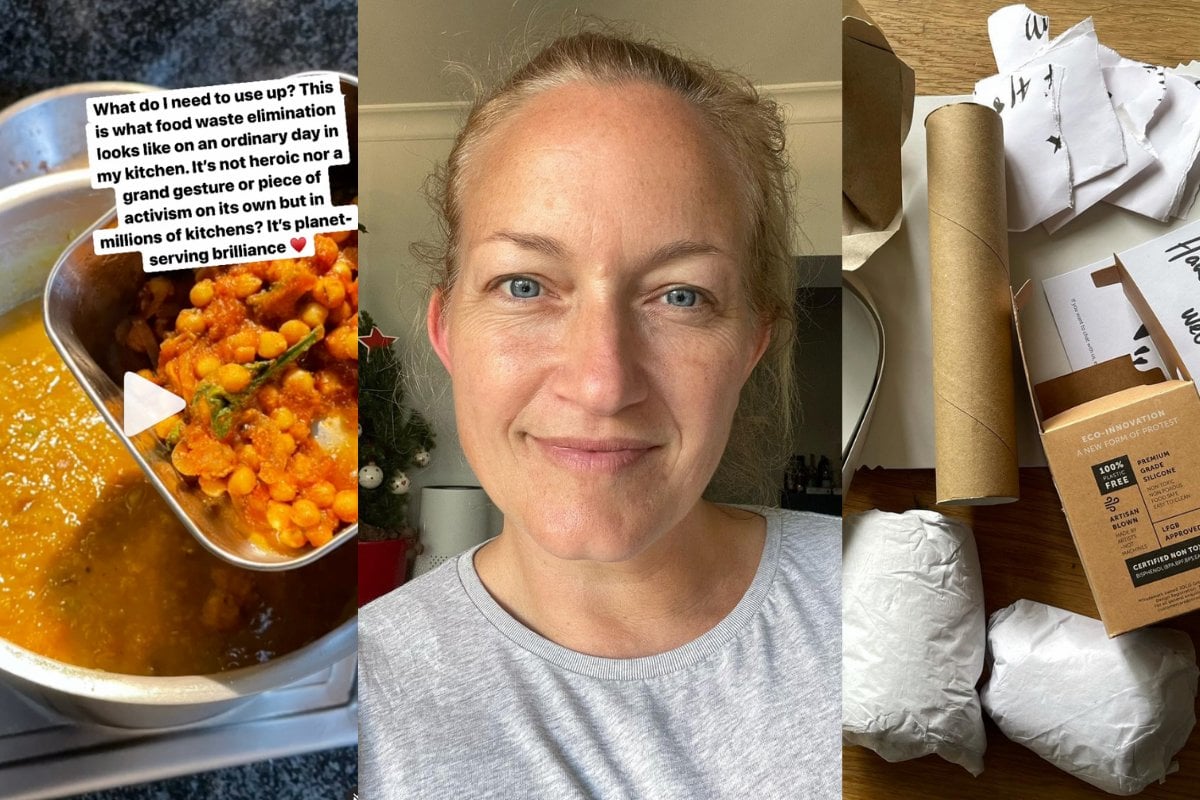 Alexx Stuart is a breath of fresh air in the sustainability space.   
Seriously. Never have I finished an interview and felt so empowered to do better for my environment without any of that inner self-talk and guilt: 'Yeah, but you still forgot your reusable cup last Tuesday morning so you're not doing that great at it, are you?'
You know the feeling I'm talking about right? The pressure that anything below absolute perfection when it comes to living greener, and lowering toxins for your health, home and the planet is a waste of time? 
It's enough to turn anyone off doing better if you ask me. 
Watch 7 eco-friendly habits that aren't so green... Post continues after video. 
Twelve years ago Alexx founded the low-tox life movement with a goal to help people make better choices for their homes, bodies and the environment. She offers practical alternatives and realistic solutions to eliminating the toxic products we use in our daily lives, while recognising that we're all just out here doing our best and that every small change counts. 
Now Alexx's Low-Tox Life message has a podcast with over 2 million downloads, two best-selling books, a blog, a social media community – and still not a pass or fail mark in sight!
If you're like me and forever overwhelmed by the noise and differing opinions in the 'sustainable living' space, Alexx has waded through the toxicity (get it) and put together an easy to follow course to give you everything you need for your own low-tox journey. 
It's called Be Low Tox and it's available as part of the Benefit Pocket app's new series of online courses and learning experiences, Benefit Curated. Essentially, Alexx walks us through every room of the house with her step-by-step guide to reducing toxins where you can, and how to make small and easy swaps that can create big impacts for a more sustainable life.