Everyone wants a love to end all loves but what are the ingredients of loving healthy relationships?
Mamamia asked the clinical director at Relationships Australia NSW (RANSW), Elisabeth Shaw, what it takes to build a thriving relationship that's built on trust. Here, the clinical and counselling psychologist told us her top tips.
Your strengths are encouraged and fostered.
Shaw says loving healthy relationships allow room for both people to grow.
"A good partner celebrates who you are and is supportive of opportunities coming your way. A good partner can admire your progress, rather than feel threatened by it. Of course, opportunities can lead to relationship negotiations, as some successes could have implications for both people. Getting that great interstate job, for example, is going to affect the relationship, so these things are in balance with couple goals," she added.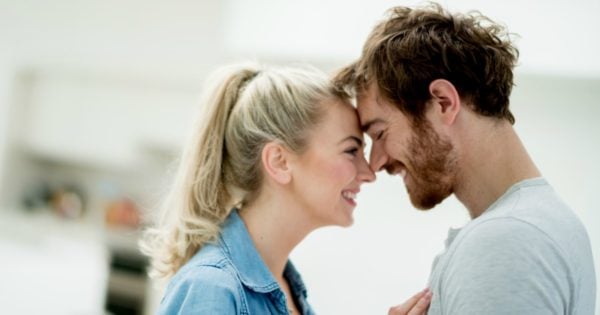 You always feel safe in loving healthy relationships.
"That doesn't mean you are always free from anxiety, as being in love renders us vulnerable, and that can be scary at times," Shaw says, adding that healthy relationships are free from unfounded jealousy, intimidation, threats to health and wellbeing, and physical or sexual bullying.
"You should not feel lessened, or your confidence eroded by being in a relationship. These would all be signs that the relationship is not a good one.