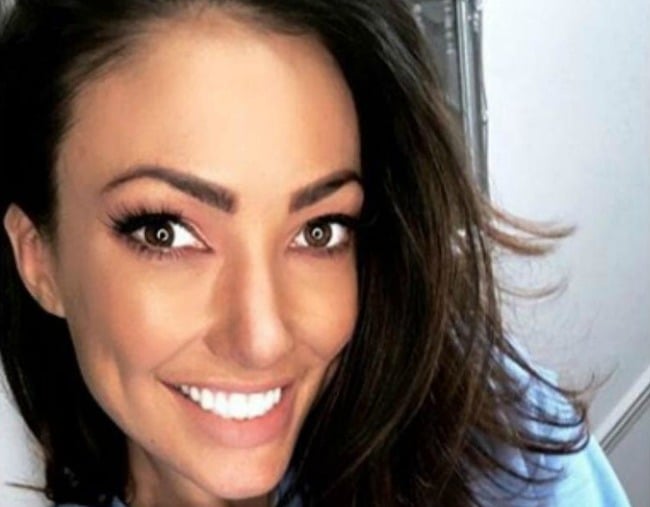 With AAP.
1. Love Island star Sophie Gradon has been found dead, aged 32.

Former Love Island star and Miss Great Britain Sophie Gradon has been found dead in her home in north-east England, aged 32.
Police said her death was not "suspicious".
"At about 8.27pm [June 20] police attended a property in Medburn, Ponteland, where sadly a 32-year-old woman was found deceased," a Northumbria Police spokesperson in a statement.
"There are not believed to be any suspicious circumstances surrounding her death. A report will now be prepared for the coroner."
Sophie's boyfriend Aaron Armstrong, who she was believed to have been dating since the second half of last year, confirmed the news to fans with a loving tribute next to a photo of the pair.
"I will never forget that smile," he wrote. "I love you so so much baby you're my world forever ever and always."
In 2016, Sophie appeared on the UK series of Love Island. The team has expressed its condolences on Twitter.
The whole ITV2 and Love Island team are profoundly saddened to hear the news about Sophie, and our deepest sympathies and thoughts go to her family and friends.

— Love Island (@LoveIsland) June 21, 2018
Sophie was one half of the show's first same-sex couple. On Twitter, her ex-girlfriend Katie Salmon posted a tribute, in which she suggested the star had taken her own life.
This has not been confirmed by police.
"Isn't it crazy how someone so stunning, so smiley and appeared so happy can feel no way out. The world we live in behind social media," Katie wrote.
"The world has failed you beautiful. I'm heartbroken for you Soph to have felt this pain. I wish there was more help out there."
If you or someone you know is in crisis you can always phone Lifeline on 13 11 14.
2. Australian mum and daughter killed in Sri Lanka crash identified.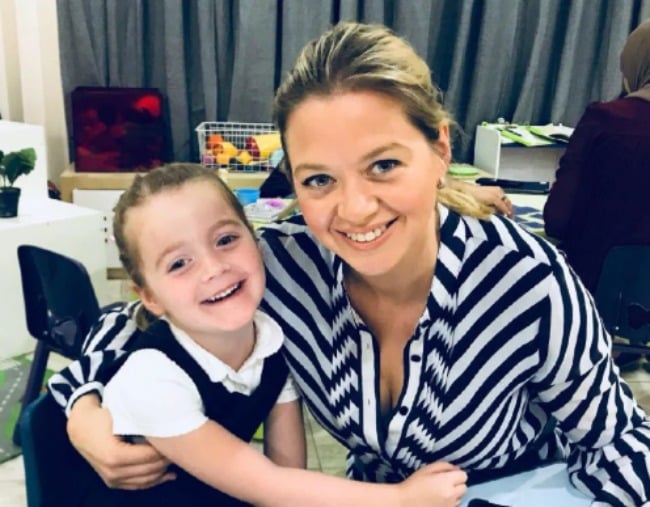 In a horror end to a family holiday, Brisbane mother Lousie Collins and her four-year-old daughter Poppy have been named as the victims killed in a car crash in Sri Lanka on Wednesday.
They were in a van with Louise's two-year-old son Freddy and husband Patrick, when their van crashed into a truck parked on the side of the road near Nagoda, about two hours south of the capital, Colombo.
All four were taken to hospital with injuries. The 37-year-old mother and her daughter died.
A Department of Foreign Affairs and Trade spokesperson said consular assistance was being provided to their family.
3. Socceroos draw with Denmark in World Cup clash.
A brilliant performance from the @Socceroos!

It all comes down to our final Group C game against Peru. #GoSocceroos #DENAUS pic.twitter.com/5fcB81YQjP

— Socceroos (@Socceroos) June 21, 2018
The Socceroos have fought their way to a 1-1 draw against Denmark, keeping their World Cup flame flickering through to their final match.
Christian Eriksen thumped Denmark ahead after seven minutes but Australia captain Mile Jedinak replied from the penalty spot on 38 minutes for his second goal of the campaign.
The VAR-assisted spot kick was a welcome change in fortune for the Socceroos in Russia after the review system cost Australia a goal in their first-up loss against France.
"Besides the first 15 minutes we played very well and had chances to win and deserved to win," Socceroos coach Bert van Marwijk said.
"So I am disappointed."
[jwplayer id="FAuiUSAG"]
To advance from the group stage Australia must defeat Peru, and France must down Denmark - both games are next Tuesday.
If those results eventuate, goal difference between Australia and the Danes will determine which nation joins group winners France, who beat Peru 1-0 on Thursday, in the knockout phase.
Denmark have a plus-one goal difference while Australia is minus-one.
4. Woman sexually assaulted nearby where Eurydice Dixon was raped and killed.

A woman has been sexually assaulted in Melbourne's inner north just days after Eurydice Dixon was raped and murdered about two kilometres away, with police seeking witnesses.
The woman and her friend, both aged in their 30s, caught a taxi from a CBD nightclub to Lygon St at Carlton after 4am on Sunday when her friend went into a 7-Eleven.
She stayed on the opposite corner before being picked up in a vehicle about 4.30am and sexually assaulted thereafter at an unknown location.
She arrived at her northern suburbs home about 5.30am, before her partner took her to hospital and police were called.
Detective Inspector Steve Wilson told reporters on Thursday the woman did not remember what happened between leaving the nightclub and arriving home, but does remember being sexually assaulted.
"She had a good night out," he said. "She acknowledges she had been drinking. Everyone is entitled to go out and have a drink."
It was not clear if she had been assaulted by one or more people, what car she got into, why, or with whom, Detective Insp Wilson said.
"She is struggling because she does not know what happened."
Three men in a ute got out to speak to her before they drove away from her on the roadside in Carlton, he added.
Another man was seen walking past and may have spoken to her, but all men are being treated as witnesses.
The woman was wearing a long cardigan, black top and skirt, and her friend wore a black leather jacket and pink top.
The assault comes less than a week after Ms Dixon, 22, was found dead at a Carlton soccer field, having been raped and murdered on her way home from performing a comedy gig at Melbourne's Highlander Bar on June 12.
Despite news of a second sexual assault in the area, North West Metro Acting Commander Lisa Hardeman said "Melbourne is still a safe and vibrant city".
"This behaviour is never justified and is never the fault of the victim. You can never assume a person is consenting to sexual activity particularly when affected by drugs or alcohol," she said.
Victoria Police and the City of Melbourne will conduct a Crime Prevention Assessment around Carlton.
5. Sydney man who illegally climbed Harbour Bridge before attempting hostage situation handed prison time.
Bridge Climber Fined And Jailed: Wayne John Cook caused traffic chaos when he climbed the Sydney Harbour Bridge in April, today he was fined $2,400 and will spend time in prison for assaulting police. #TenNews @ursulaheger pic.twitter.com/QN9DMeKnU9

— TEN News Sydney (@TenNewsSydney) June 21, 2018
A man who brought much of Sydney to a standstill by illegally climbing the Harbour Bridge around the anniversary of his baby's death later tried to grab a police officer's gun, a court has heard.
Wayne John Cook got his hand on the officer's gun and attempted to pull it from its holster during a scuffle at St Vincent's Hospital following his bridge stand-off on April 4.
Cook was capsicum-sprayed and overpowered, but police prosecutor Patrick Schmidt on Thursday said that if he was successful there could have been 15 victims and a hostage situation.
"This is an incident that happened at a hospital encompassing vulnerable, sick patients, who had to witness the events unfolding," Sergeant Schmidt told Central Local Court.
The 43-year-old disability pensioner was jailed by magistrate John Andrews for 12 months with a non-parole period of eight months over the incidents.
He had pleaded guilty to assaulting a police officer, obstructing the free passage of vehicles, unlawful entry and climbing the bridge.
Defence lawyer Allison Hawkins told the court her client's bridge climb came days after the anniversary of his son's 2002 death from sudden infant death syndrome.
She said the hospital assault occurred in a safe room - not in view of other patients.
Cook was self-medicated and struggling with his mental health, the court heard.
The magistrate said Cook earlier appeared to be in an erratic state as he sat in the centre of the archway of the Sydney Harbour Bridge and made comments about voices in his head.
"There is no doubt that the offence was committed by a person of a troubled mind," he said.
Cook caused major traffic delays and put police and rescue workers in potential danger, the magistrate said.
He also posed an "enormous risk" at the hospital to police, staff and patients and a custodial sentence was appropriate to deter such behaviour, the magistrate said.
Cook will be eligible for parole in December 2018.