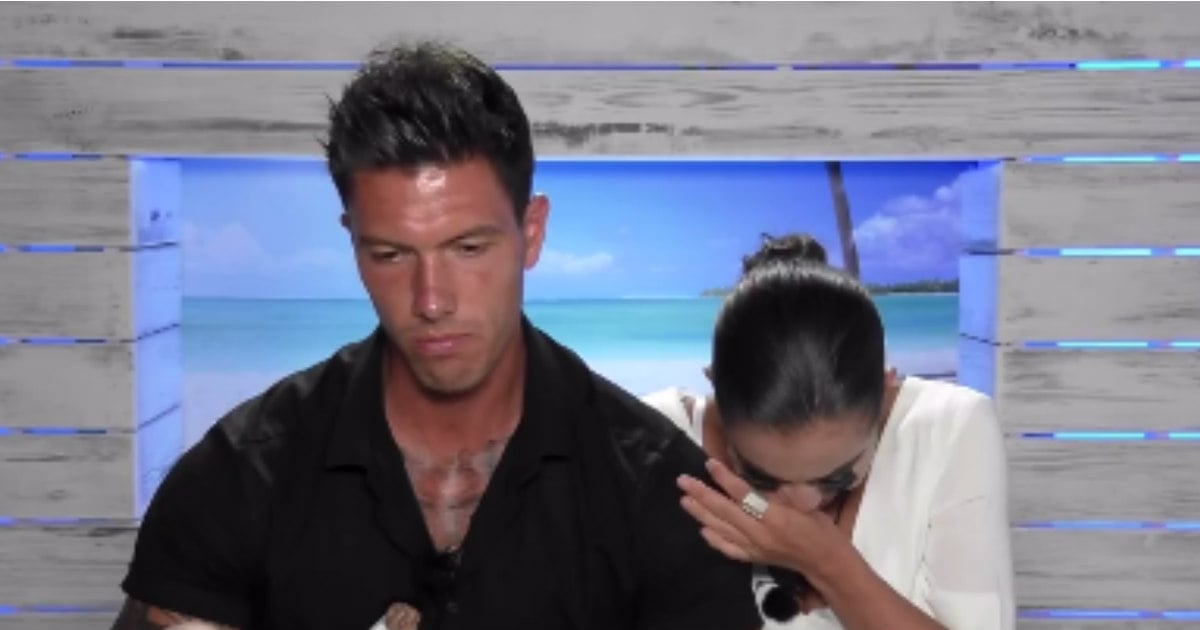 We've really seen it all on Love Island.
Literally, all.
Remember that time Emma-Jane and Terry had sex on top of the covers, in front of all the contestants?
In case you missed it, you can watch everyone's reactions right now. 
But, the British TV show has thrown a challenge at the group, which had caused the most upset among the group so far.
Becoming mothers and fathers for a day.
Yes, apparently to some contestants practising their parenting skills is worse than waking up to find the people next to you getting down and dirty.
Those on Love Island were challenged to care for a lifelike doll for the day as its parent; changing the nappy, feeding and burping.
Couple, Adam and Katie, were left rather put off after learning a third person had entered their relationship. It was going to be the first night in the house for the two, and so Adam was most upset his plans were going to be delayed.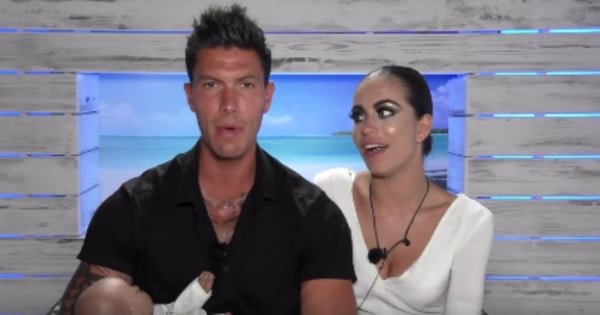 Adam and Katie, less than impressed. Image via Facebook.
"We were looking forward to spending our first night together as a couple, and now we've got a baby in the middle," he said. "That's quite the c**kblock!"
The other Adam in the house was left less than pleased when his partner, Lauren, often left him alone to smoke outside.
Check out what goes on in Love Island. Images via Instagram. (Post continues after gallery.)
"I woke up, don't know where his mother Lauren is, she's doing her own thing," Adam J said.
"I've had to change his nappy, feed him, burp him. Bit unfair really, she doesn't seem too interested.
Whilst Lauren smoked in the garden, she confessed with fellow new mother Katie that they were "bad mums".
"When the babies are crying, it's literally the worst noise ever.
"It just goes through me. I'm quite an impatient person. Some of them can stay calm, but I'm like 'just shut up'."
On the other hand, Cara and Nathan were quite excited to be new parents, with the two evening name their kid.
"This is Ruby De La Hoyde-Massey," Nathan told the rest of the Island Island Crew.
Cara and Nathan, with Ruby. Image via Facebook.
Cara was visibly joyful when she was first told babies were going to be entering the house.
"Have we got babies?! Oh my god, we've got babies! I've got a baby!"
As she cradled the doll in her arms she said, "Oh, baba."