Get comfortable.
This week's final episode of Love Island just aired and boy oh boy.
There was tension.
There were words spoken.
There were tears.
You see, on tonight's episode of Love Island, Cassidy – the bringer of all the drama – was evicted from the villa.
Yep, the evil genius/bunny boiler/stage five clinger we've all come to love is… gone.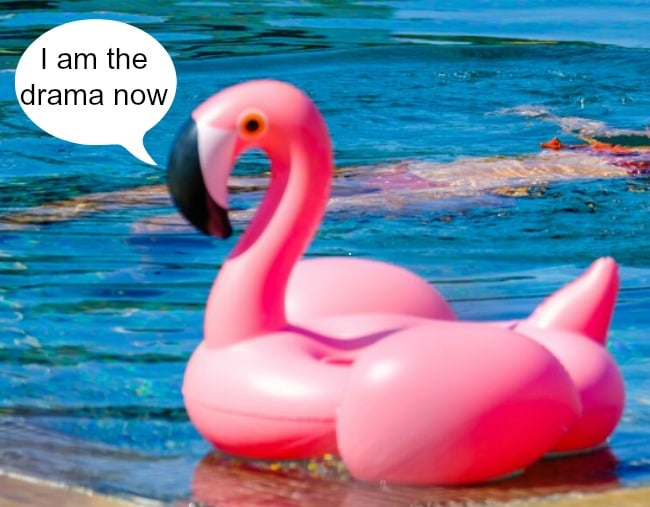 On Wednesday's nights episode, Sophie Monk decided it was time for another recoupling.
The islanders were called to the fire pit and one-by-one they were shuffled around like a very tan, very simple game of chess.
Shelby chose Jaxon.
Amelia chose Josh
Dom chose Millie. 
Eden chose Erin.
Grant chose Tayla.
Teddy chose Francoise.
And... nobody chose Cassidy (oh... and Mac).
Sophie then announced the Australian public would choose who would go home and the islanders would find out in tonight's episode.
Meaning Cassidy had 24 hours in the villa to continue to stir up some sh*t.
And sh*t was definitely stirred.
During a game of "truth bike" (yes they brought the glorious invention back because... budgets) Tayla asked Cassidy whether she thought she should have apologised after the last recoupling.
"I don't remember getting an apology from you," Cassidy replied. "I just remember you hooking up straight after."
"Tayla, I think you acted like a brat and you didn't handle it very well," she added.
It was then time to find out who Australia had voted to dump from the sex villa.
And it was... Cassidy.
While most of the islanders said a tearful goodbye to Cassidy, Tayla did this: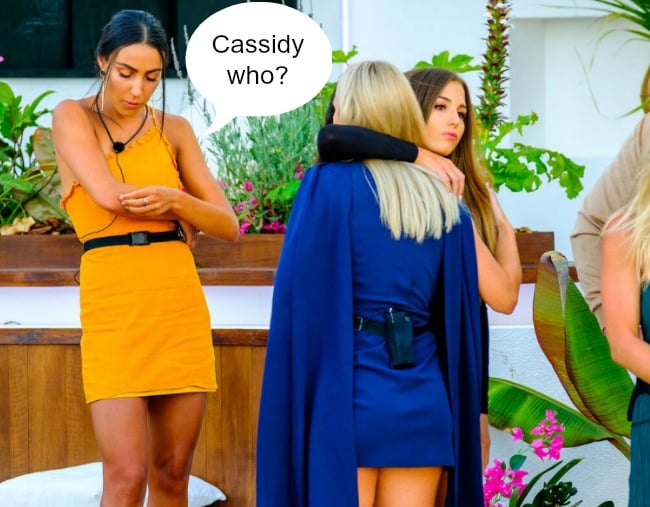 YEP.
There goes all the drama.
I didn't think the producers would be that daft. #LoveIslandAU

— Crystal ???? (@_Katanuh) June 21, 2018
Now it's going to be boring AF #LoveIslandAU

— Janelle Hayhurst (@JanelleHayhurst) June 21, 2018
Well there goes the most entertaining part of #LoveIslandAU

— ur shady neighbourhood taurean (@heartofdvst) June 21, 2018
y'all really voted Cassidy out? well done, dipshits. who's gonna give us that drama now? #LoveIslandAu

— Ash (@kaninewest) June 21, 2018
Until Sunday night...