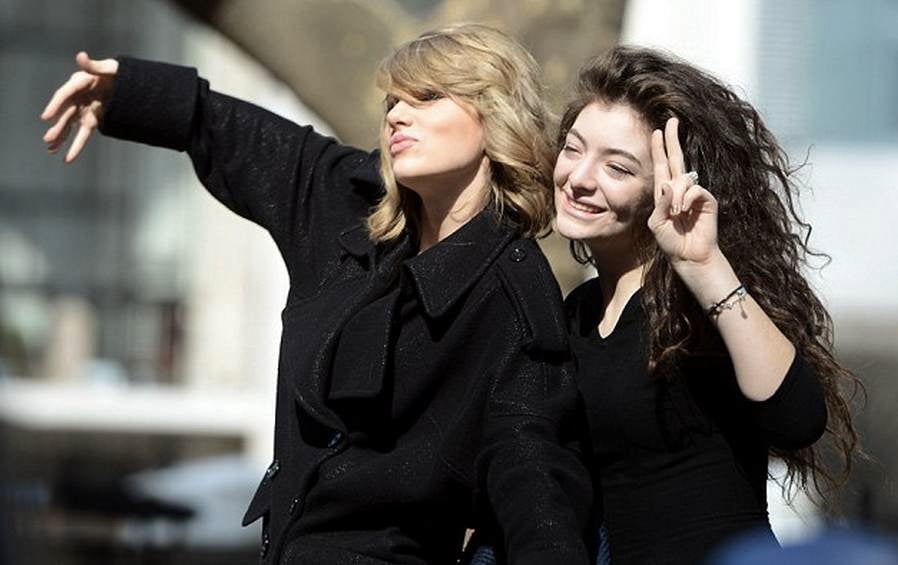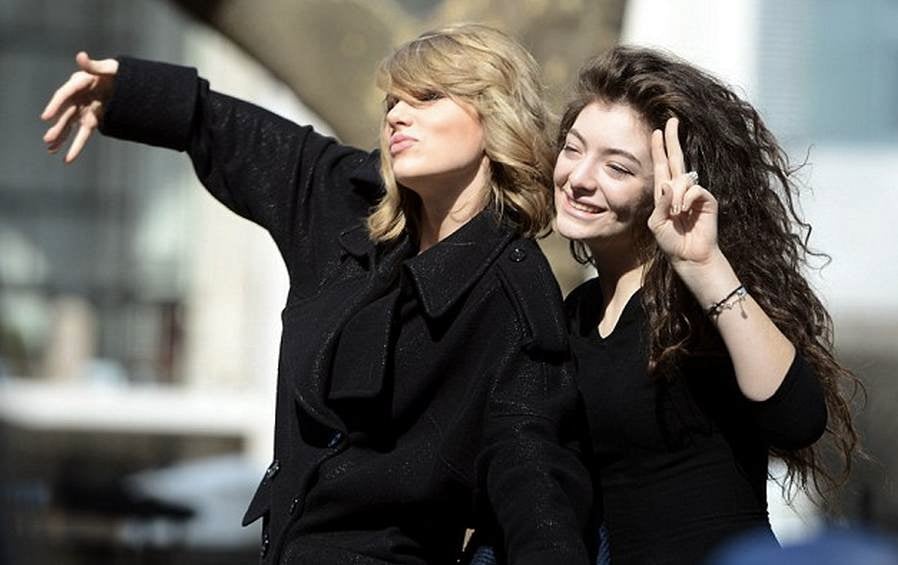 Lorde and Taylor Swift are officially best friends. The 17-year-old Royals singer and 23-year-old T-Swift have been inseparable recently.
Doesn't mean they're in a lesbian relationship, though.
That's exactly what tactless bufoon Kyle Sandilands implied during an interview with Lorde yesterday – prompting her to defend homosexuality.
Lorde was on air to promote her freshly announced Aussie tour (she'll be playing in Melbourne, Adelaide, Perth, Sydney, Newcastle and Brisbane in April and May), when Sandilands asked if she'd bring her 'new bestie' Taylor with her.
He started casually: 'I see you guys' pictures everywhere. Are you guys together now? Not together as in lesbians, I'm not talking about "Ellen together" I'm talking about, like you guys are friendly right?'
(The sound of good people around Australia grunting and rolling their eyes was nearly deafening).
Lorde came right back to that sneaky Ellen DeGeneres reference:  'What do you mean you're not talking about "Ellen together", is there something wrong with lesbians?'
(The sound of Lorde fans applauding wildly and high-fiving one another can be heard across the lands).
Sandilands came back with: 'Oh my god no, I would love that! Are you going to confirm now you're in a lesbian relationship with her?'
At which point Lorde  shut Kyle down with a simple: 'Don't even try it.'
But Kyle wouldn't let it go, and he snuck in a quick reference to how close he is to the mega-famous pop star: 'I do love her though, we get along well with her. She's very down to earth, right?'