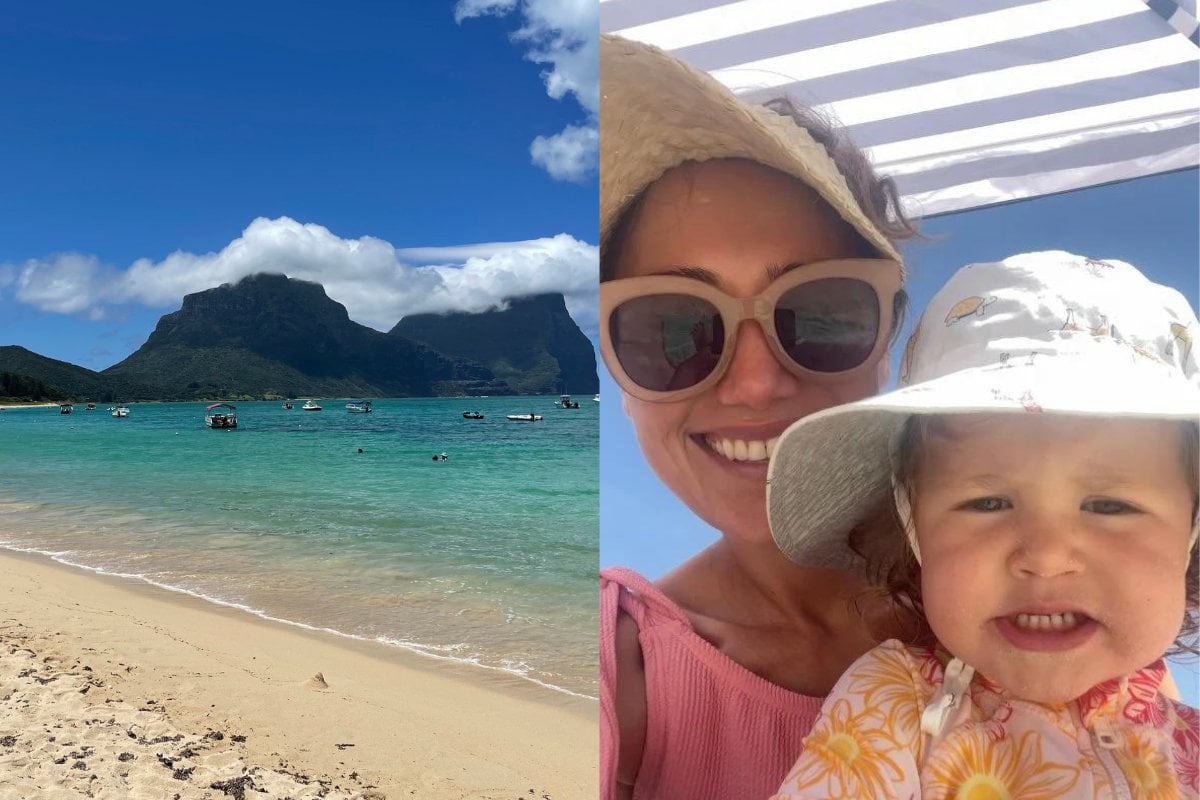 Lord Howe Island has been on my travel bucket list forever. If you're looking for a family holiday, that feels exotic but doesn't have all the faff of passports, jetlag and long-haul flights, it nails the brief.
It's a literal paradise. A UNESCO World Heritage site between Sydney and Brisbane with white sandy beaches, some of the world's best hikes and coral reefs featuring super friendly fish kids can hand-feed from the beach. It's one of the few places in Australia where there are no snakes, no sand flies and no stingers. Heaven.
Best of all, Lord Howe Island (or LHI to the initiated) is officially kid-friendly. A certification I'm granting because there are children everywhere but mostly because one time we bumped into Father of the Year 2023 Hamish Blake and his kids on the beach feeding aforementioned super friendly fish. Sorry but what further proof do you need?
While our family of five didn't do LHI at Foster-Blake level luxury (a rumoured $6K per night), our cabin-style accommodation was great and it was an incredible holiday. We'll absolutely be heading back. Like most parenting moments, there were a few "learnings" and next time I'll be making tweaks.
In the interest of making your trip to paradise perfect, here are 9 things I'd do differently.
1. Book a babysitting service for an adults-only night out
You're not a bad parent if your first thought is that vacationing with kids sounds exhausting. We're still just parenting in a new location, even if that location is breathtakingly beautiful. Next time, I'll plan for at least one adults-only night out. It's not that I don't love spending every waking moment with the kids, but toddlers are hard work. A dinner (and uninterrupted conversation) with my husband overlooking the sunset would be bliss. Even if we spend the whole time talking about the kids.