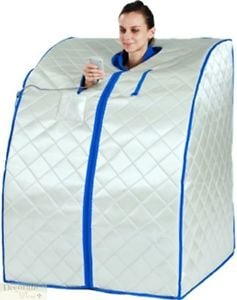 Look out, Miranda. You might be out of a job soon.
Super-duper model Miranda Kerr has spilled the beans on how she maintains her drool-worthy appearance.
So, this weekend, we're stocking up on all the essentials and, in a couple of weeks, will no doubt be attending castings to become Victoria's Secret's newest Angel, all thanks to Miranda.
Because, according to Miranda, this is what we need to do to be super-hot:
Invest in a portable infrared sauna.
Said to be good for anti-ageing, detoxification and weight loss, Miranda keeps hers under her bed. The contraptions look like a little foil tent with holes for your head and hands and will set you back $100 if you shop on eBay.