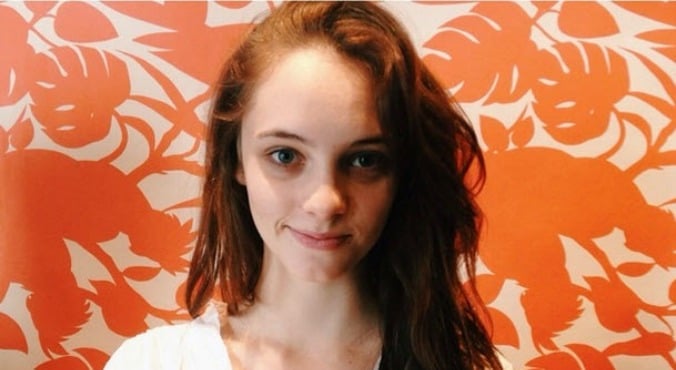 Image: Supplied.
If you've had long hair for years, this story could convince you to go under the scissors.
Jess Haggie, who juggles her Sydney-based modelling work with a casual job at home on the Sunshine Coast, has been growing her hair long since 2010 – when she had a short, dark style that turned out to be "a bit of a disaster".
With the encouragement of her modelling agency, Jess decided she needed a new look that would make her stand out – and that's exactly what she got. Renowned Sydney stylist Renya Xydis worked her magic, transforming Jess' long, long hair into a short, chic bob not unlike the one Uma Thurman wore in Pulp Fiction. And it only took an hour.
Jess' hair transformation
Jess
What made you decide to make a big change?
"My hair can get extremely unruly, so I've never really wanted to do much with it that would draw attention, until I started seeing photos of these awesome cuts and found myself thinking, 'hey, I could totally do that!'."
What sorts of things were you looking at to get inspiration for your hair transformation? I'm a massive fan of Pinterest, so any time I was some aesthetic inspiration it's usually my go-to.
What reference photo did you take to the hairdresser?
"There is a photo that I have always loved of Alexa Chung with her long shabby bob. I wasn't not sure if it would work on me but hey, it's worth a try!"
How did you describe what you wanted to the hair dresser?
"It was a collaboration between Renya, my agent (Priscillas), and myself, so we all got a bit of an input as to what the end product would be."