Whether you live two hours or 2,000 miles away from your lover, long-distance relationships can be challenging. Not only do you miss the mundane relationship activities like grocery shopping and doing the "I don't know. What do you want to do?" dance but you have the added challenge of navigating your sex life from afar. But this is a hurdle that's not as difficult as you might think. Adding some creativity into your sexual repertoire can go a long way in terms of staying hot for each other. In fact, some might argue that your sex life can improve when you don't see each other naked every day. Use these 10 tips for bridging the gap between physical touch and fulfilled sexual desire – no matter how far apart you are.
Use Sexting as a Warm-Up, Not the Main Event.
Sexting is a given, right? So obvious. But if you use it as your only way of getting off, things can get stale quickly. Instead, think of it more as a means to an end. Sending subtly sexy messages throughout the day will turn you both on and have you rushing home for simultaneous orgasms via Skype.
Learn the Art of Dirty Talk.
Dirty talk isn't for everyone. If it makes you uncomfortable, don't worry — you can still have a fulfilling long-distance sex life. But if it's something that you want, it's worth it to put some time into mastering the skill. Talking dirty to each other is a delicate combination of what you say and how you say it. Practice makes perfect!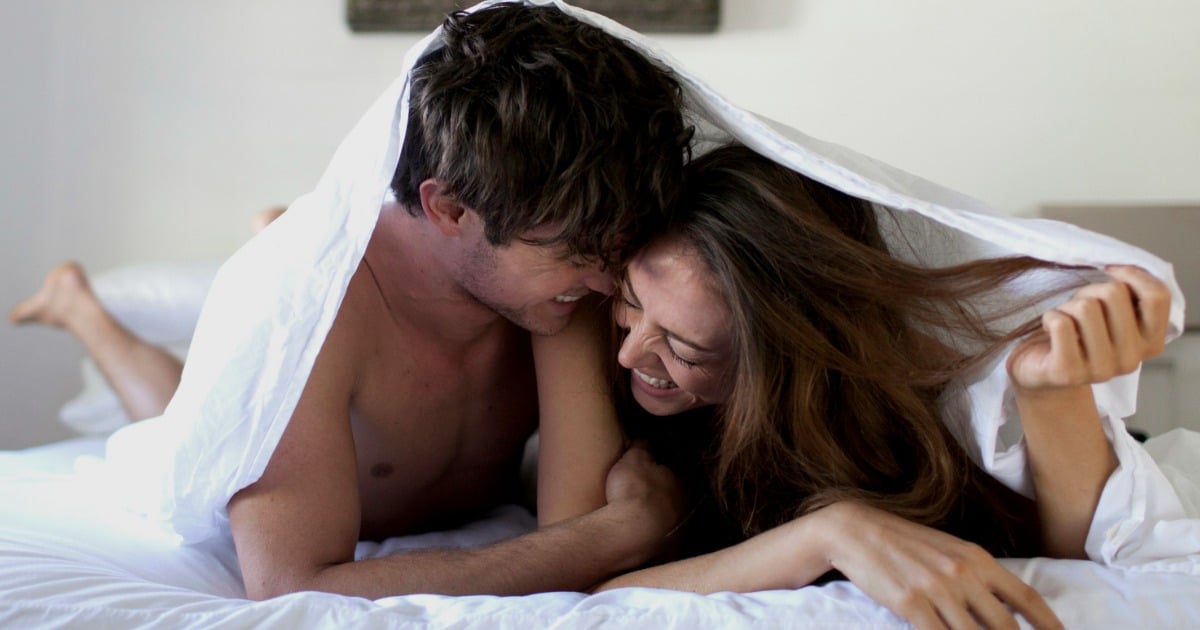 Schedule Sexy Time.
Just like you're not always in the mood when you're with each other, the same is true for when you're apart. Work, kids and life can get in the way of your libido. Don't let this deter you from having a fulfilling sexual relationship. Set a date, put it on the calendar, and arrange your plans so that you have no interruptions. Planning ahead is foreplay in its own right.
Get It On With Remote-Operated Sex Toys.
The future is here, people, and it is so much sexy fun! While no sex toy can replace the power of your partner's touch, some do come close. The Onyx and Pearl couples set by Kiiroo is a great investment for couples doing the long-distance deed. When you use the Pearl, a G-spot vibrator, your partner can feel your strokes in the Onyx. He can also use the Onyx's touchpad to adjust the speed and vibe patterns of your toy. All you need is a Bluetooth connection and the desire to turn each other on (and get each other off). (Learn more about remotely operated toys in 10 Things You Don't Know About Teledildonics.)
Spicing up your sex life isn't all that hard. Post continues...

Use Technology for Its Intended Purpose.
Oh, wait. Technology wasn't made for sexual escapades? My bad. Nevertheless, you have it at your fingertips so you might as well use it. Skype, Facetime, Snapchat, email...the options are endless. Use each platform for a different experience. Skype and Facetime are great for mutual masturbation, while sliding into her DM's with a suggestive message can help you introduce different kinds of role-playing. Just, uh, don't send a dick pic to her work email, OK?
Get Creative With Your Visual Erotica.
Speaking of dick pics, there are so many other ways to convey the "do me (virtually) now" message, and most of them have a lot more sex appeal. Turn the lights down low and send him a silhouette shot featuring your curves. Send her a video of you finishing. Take your clothes off seductively over Facetime. Just ... get creative here and you'll both anticipate those visually stimulating moments so much more.
Allow Sexual Tension to Build.
We all want what we can't have. Use this to your advantage and deny each other orgasms for a couple days. By the time you connect online or over the phone, you'll be so eager for it. The chances of things getting even steamier increases tenfold when you've been waiting for it.
Stay Emotionally Connected.
Although getting each other off from far away is certainly important, intimacy is not purely physical. Part of keeping your sex life healthy is making sure you're meeting each other's emotional needs too. Take the time to connect with each other on a deeper level - talk about your feelings, your dreams, your experiences. Allowing this time for emotional intimacy will help your sex life.
Write Each Other Lust Notes.
Get a piece of paper, an envelope and a stamp. Write down your sexiest fantasy in as much detail as you can. For an added twist, leave the ending open and invite your partner to finish the story in a letter back to you. Old school? Yes. Incredibly hot? Yes, yes, yes.
Sex with strangers, electronic cheating, and dating for the shy. Post continues...
Don't Forget to Take Care of Yourself.
When you and your partner aren't in the same room, you're forced to get creative in order to sustain a sexual relationship. This can be so much fun - if you let it. However, it can also be intense if you're expecting each other to fulfill every sexual need that arises. Keeping your solo masturbation practice alive and well can help alleviate some of this pressure and keep things fun.
Being in a long-distance relationship doesn't have to mean the end of a fulfilling sex life. Quite the opposite. Incorporating some or all of these tips will expand your sexual horizons and keep you both coming back for more.