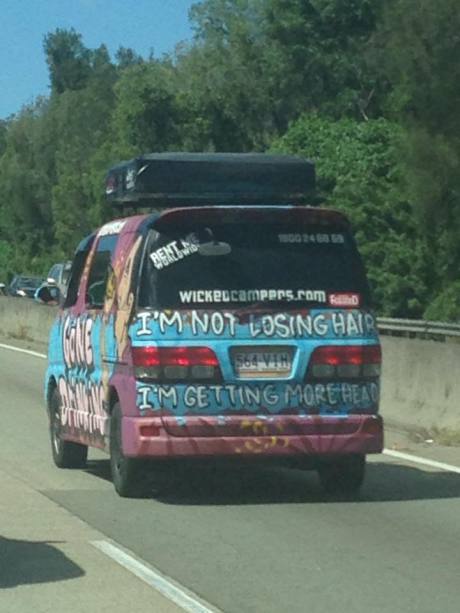 Wicked campervans' tendency to offend Australian women is nothing new. But the company's latest statement, which appears to dismiss those women as "self-righteous" and "humour-impaired", may take the cake.
If you're a parent in Australia — or indeed, any person who doesn't love seeing overtly sexist phrases displayed in giant letters on Australian roads — you no doubt remember the social media campaign last year targeting Wicked campervans' slogans.
Those slogans included such charmers as "fat chicks are harder to kidnap," "I can already imagine the gaffa tape on your mouth" and "Inside every princess is a little slut who wants to try it just once".
Related content: You're in a car park. Kids are everywhere. Is this okay?
The campaign to remove these slogans, started by Sydney mother and teacher Paula Orbea, attracted more than 127,000 supporters via a Change.org petition — and when Wicked  finally apologised, and committed to removing all misogynistic slogans from their vans within six months, the campaign was declared a victory in July 2014.
Well, Wicked didn't honour that agreement. Over the next few months, the following vans with similarly degrading and disturbing statements were snapped on Australian roads, as blog Questions for Us reports: