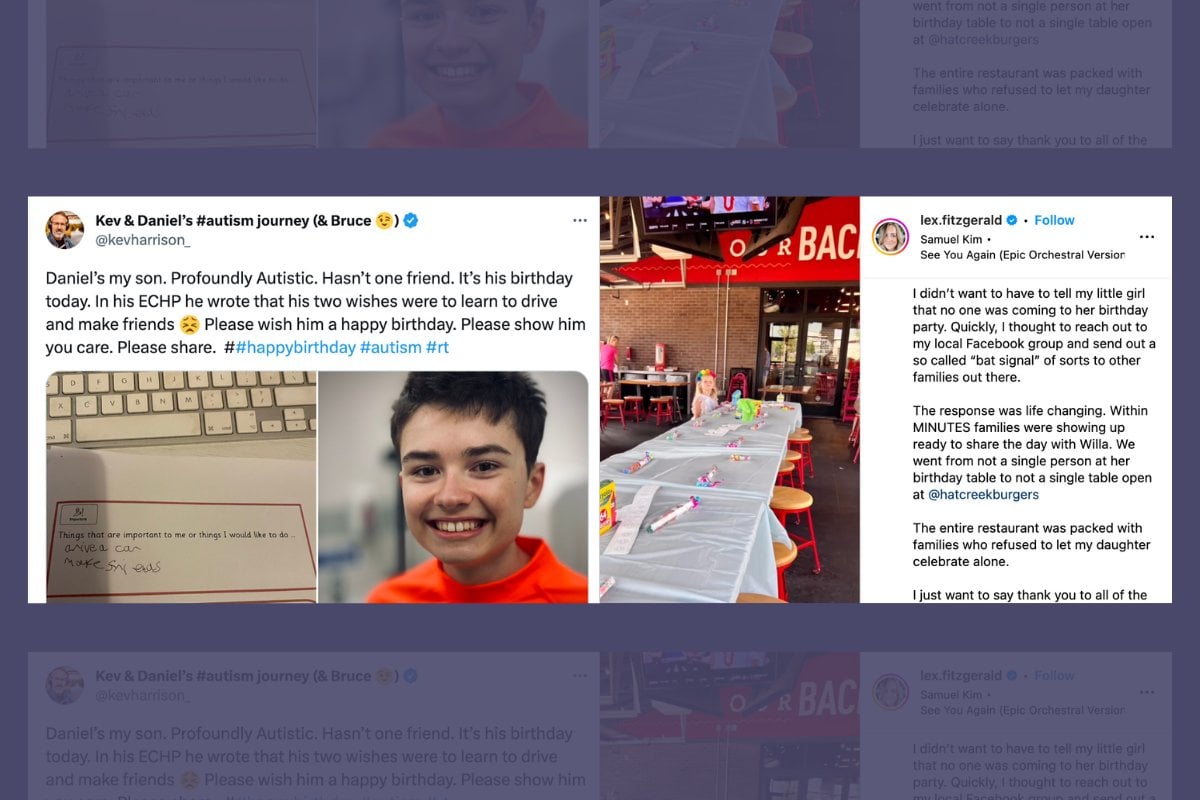 Daniel Harrison, who has autism, went viral on his 15th birthday because he had no friends. Daniel's dad Kev posted about it on the platform formerly known as Twitter, asking people to wish Daniel a happy birthday, and the post went nuts.
Daniel's my son. Profoundly Autistic. Hasn't one friend. It's his birthday today. In his ECHP he wrote that his two wishes were to learn to drive and make friends 😣 Please wish him a happy birthday. Please show him you care. Please share. ##happybirthday #autism #rt pic.twitter.com/Psu97TSj6g

— Kev & Daniel's #autism journey (& Bruce 😉) (@kevharrison_) September 29, 2021
What followed was a flood of well wishes from all over the world – the tweet was viewed 15 million times, and Kev and Daniel received 55,000 messages of support and friendship – including from actors Mark Hamill, Sharon Stone, William Shatner, Ariel Winter and Russell Crowe.